Rum Wassail Yuletide Cocktail
---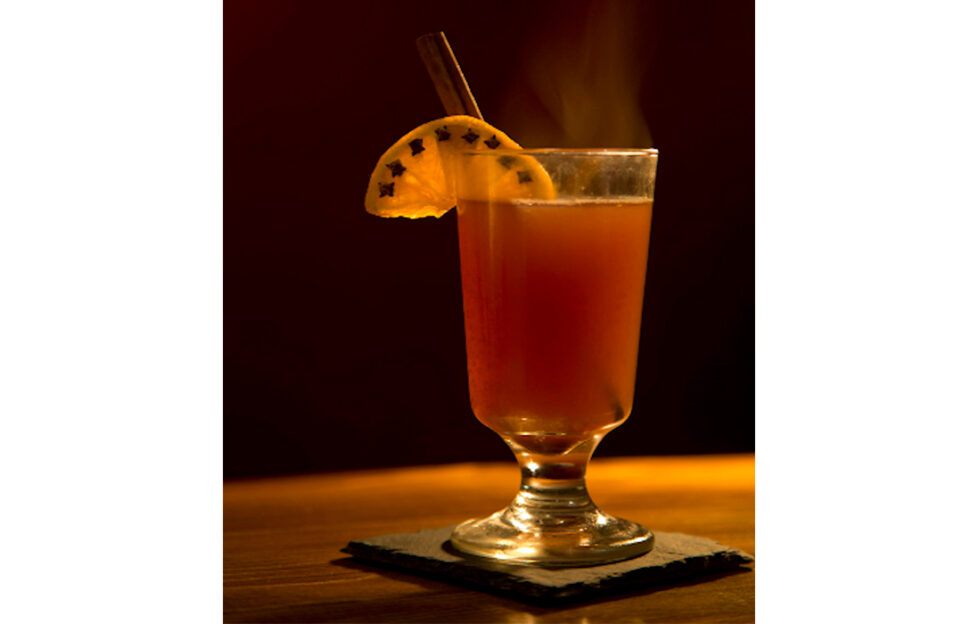 A warming combination of ingredients including cider, cranberry juice and festive spices are mulled to create the basis of this cocktail. Finish with Montanya's Oro rum for an extra kick!
Wassailing was an ancient English Yuletide ritual of drinking and greeting. It was either involved in door-to-door charity-giving or used to ensure a good cider apple harvest the following year.
Ingredients:
2.2 litres cider
900ml organic cranberry juice
1 orange (stuffed with 5 cloves)
2tsp cloves
2tsp allspice
7 whole cinnamon sticks
To Make:
Mull the ingredients in a pot. Bring to a low boil, stirring occasionally. Simmer for a bit.
Strain and transfer to a glass jar for storage. Lasts for up to 30 days in a refrigerator.
To Serve:
Heat 200ml of Wassail until hot. Add…
60ml Montanya Oro Rum
2 drops citrus bitters
Garnish with an orange twist.
This recipe belongs to Montanya. Find out more information on their website.