Festive Winter French Cotton Cocktail
---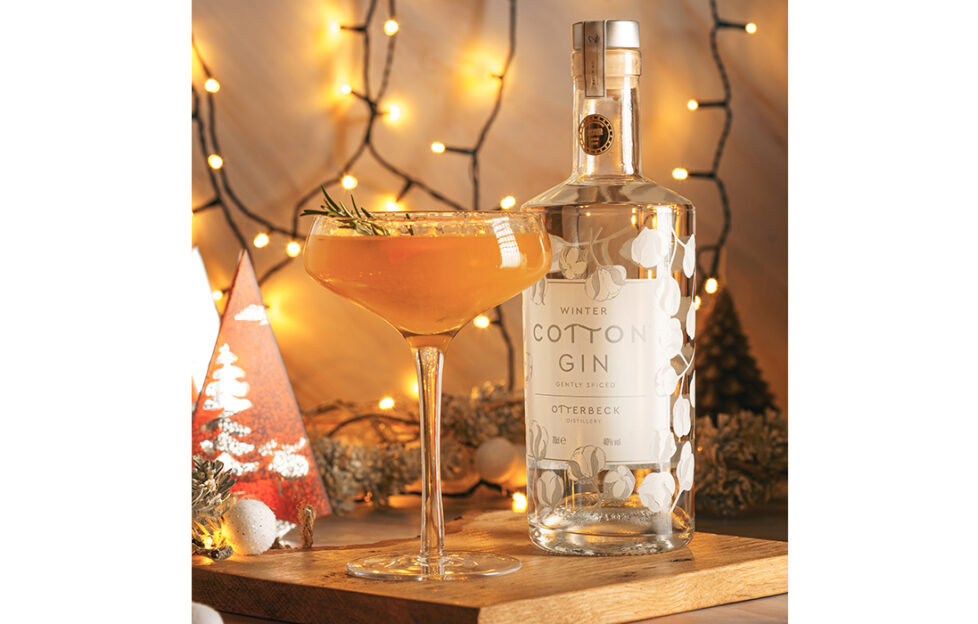 Fresh from Otterbeck Distillery, here's an elegant way to spice up your Christmas gin! If you prepare the syrup in advance, it's really quick and easy to serve.
Ingredients:
50ml chilled spiced syrup
50ml Otterbeck Distillery Gently Spiced Cotton Gin
Top with Champagne
For the spiced syrup:
1 cup water
1 cup sugar
1 sprig Rosemary
1 cinnamon stick
Juice and rind of 2 oranges
To Make:
Simmer all syrup ingredients for 15min until reduced by half.
Strain the syrup into a glass jar. Chill in the fridge until ready to use.
Combine the gin with chilled syrup in a cocktail glass. Top with chilled champagne.
Garnish with a sprig of rosemary and orange peel.
Find more gorgeous food and drink recipes to try in Your Best Ever Christmas magazine, available in newsagents or order a copy here!