Gorgeous Eco Gifts To Help Change The World
---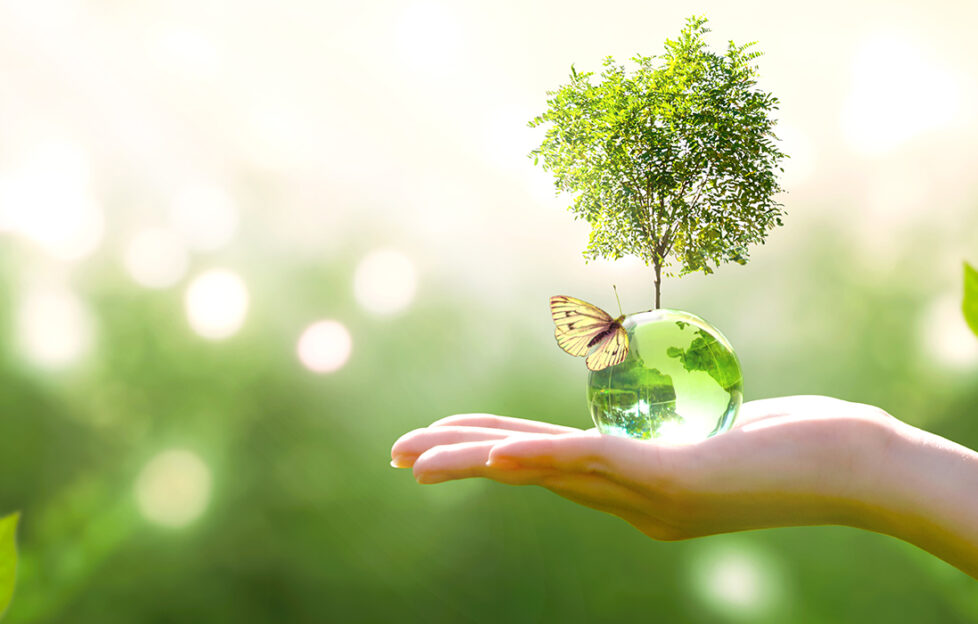 Pic: Shutterstock.
Why buy plastic-filled gift sets when you can give beautiful items that will make a real difference?
Wildlife, artisan producers, human rights… Here are some of the loveliest charity, sustainable and ethical offerings available this year.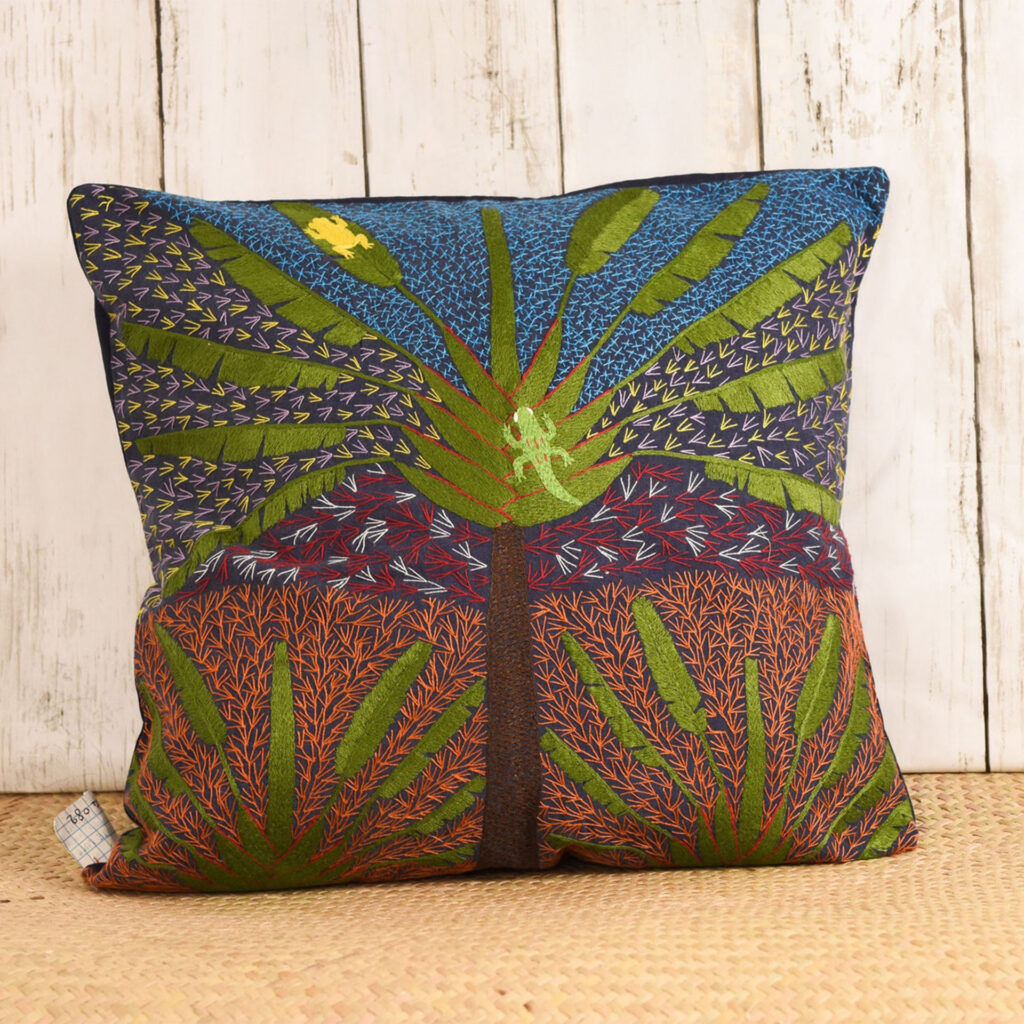 Cushion, £50, Stitch Sainte Luce
Humanitarian and conservation charity SEED Madagascar is aiming to improve the long term sustainability of the population who previously depended on fishing. A ladies co-operative called Stitch Sainte Luce was established to teach locals business skills and embroidery. The members' work helps bring in much needed income, as the island faces a dire food situation after 4 years without rain.
The group's work is available through Etsy and includes ties, tree decorations, make-up bags and cushions, all bright, beautiful and unique. Check out the full range.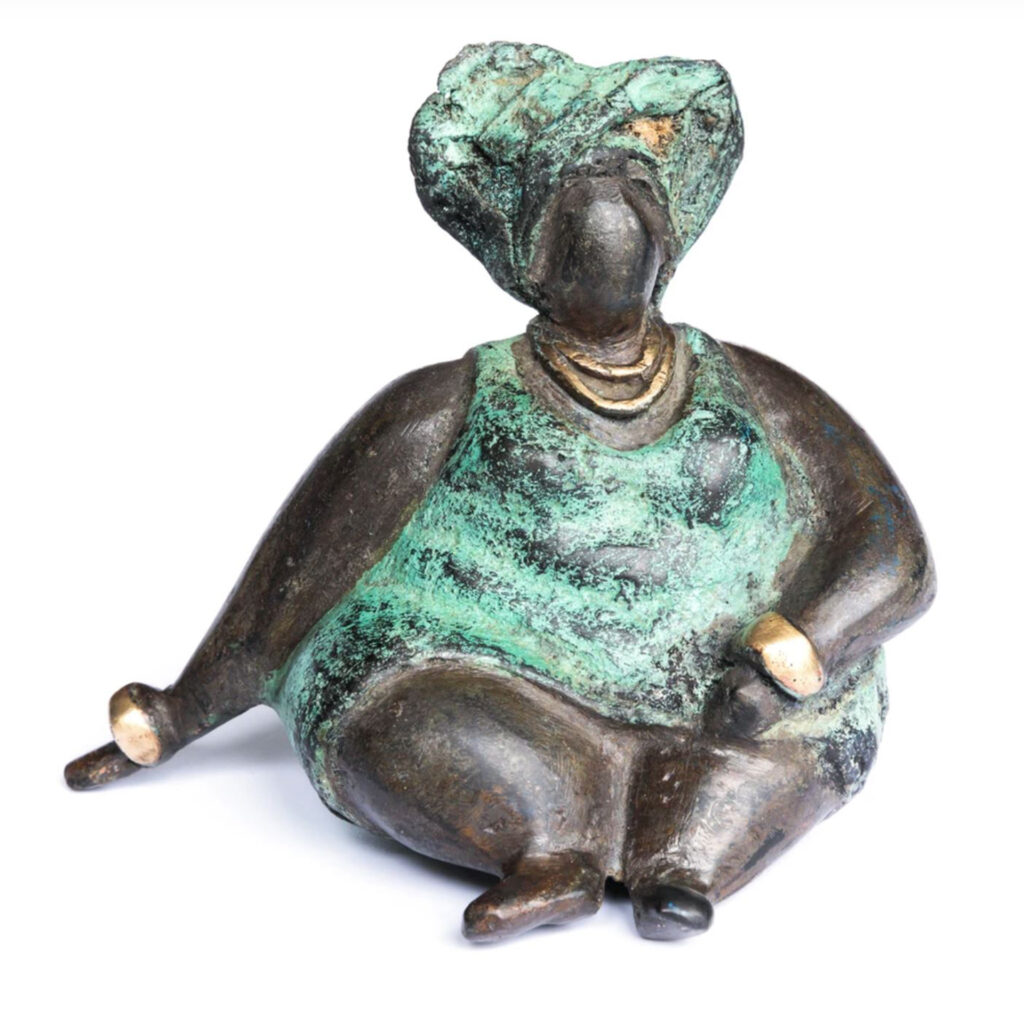 African Bronze Mama (Carole in Teal), £65, Lola & Mawu
Lola & Mawu have partnered with artisans of West Africa to assemble a collection of beautifully designed, thoughtful, ethical presents. From colourful baskets made with sustainable straw by women in Ghana to the adorable plumpy bronze mamas created by the artisans of Burkina Faso, all their presents are conversation starters.
Most importantly, each purchase makes a positive impact on artisanal communities and supports traditional crafts.
More Than Music Lessons, £85, Centrepoint
For many young people, engaging in music lessons has been an effective way of coping with the traumas of homelessness and beginning to move on. Ten lessons through homeless charity Centrepoint could help a young person to unlock a hidden talent and open themselves up to new opportunities.
Centrepoint offers a whole range of virtual gifts from More Than Christmas Dinner (£10) to More Than Room Sponsorship (£144). The latter includes support to help a young person master the skills of independent living and break the cycle of homelessness for good.
If you know someone who has everything, why not give them the gift of helping someone who has nothing?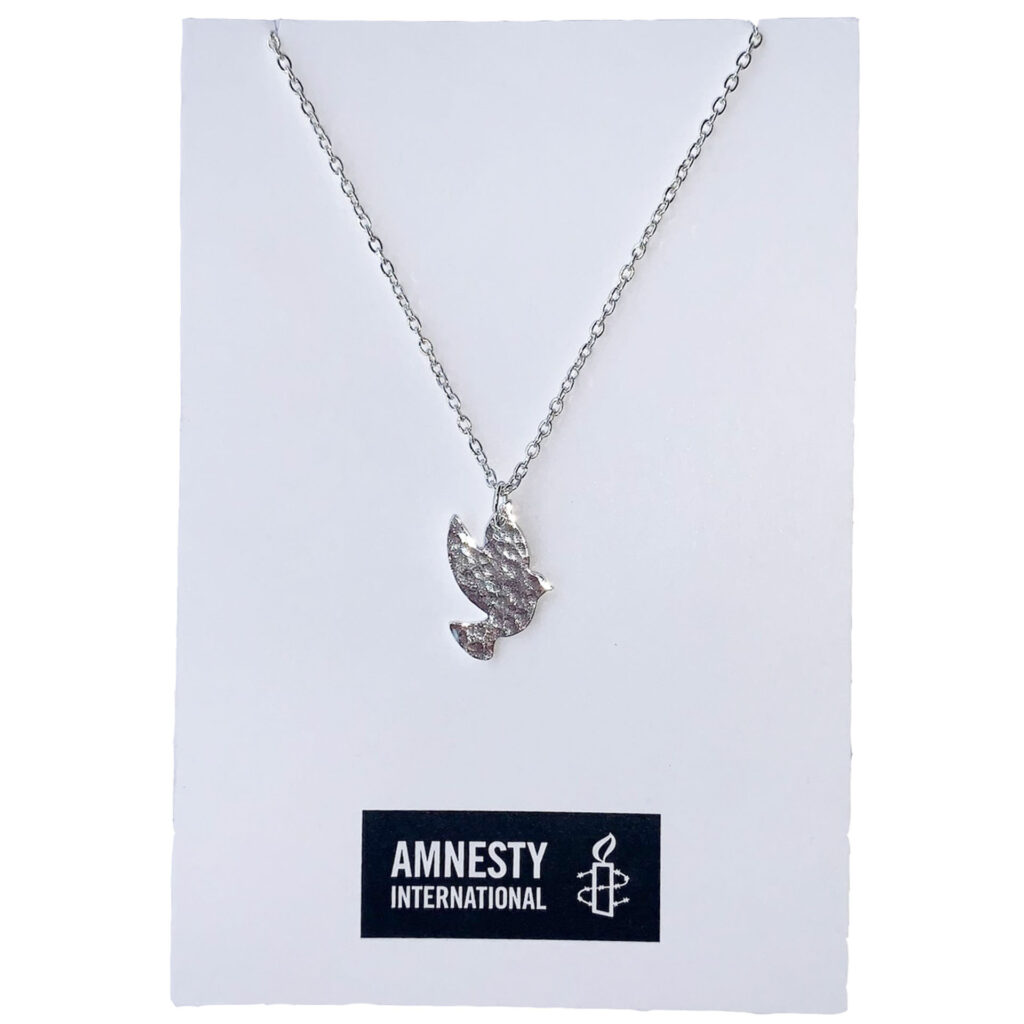 Silver Plated Dove Pendant, £21.95, Amnesty International
Amnesty International UK works to protect people wherever justice, freedom, truth and dignity are denied. As a global movement of over ten million people, Amnesty International investigates and expose abuses, educates and mobilises the public, and helps transform societies to create a safer, more just world. The charity has received the Nobel Peace Prize.
You can support their work by writing letters, donating, or buying their lovely fairly traded gifts.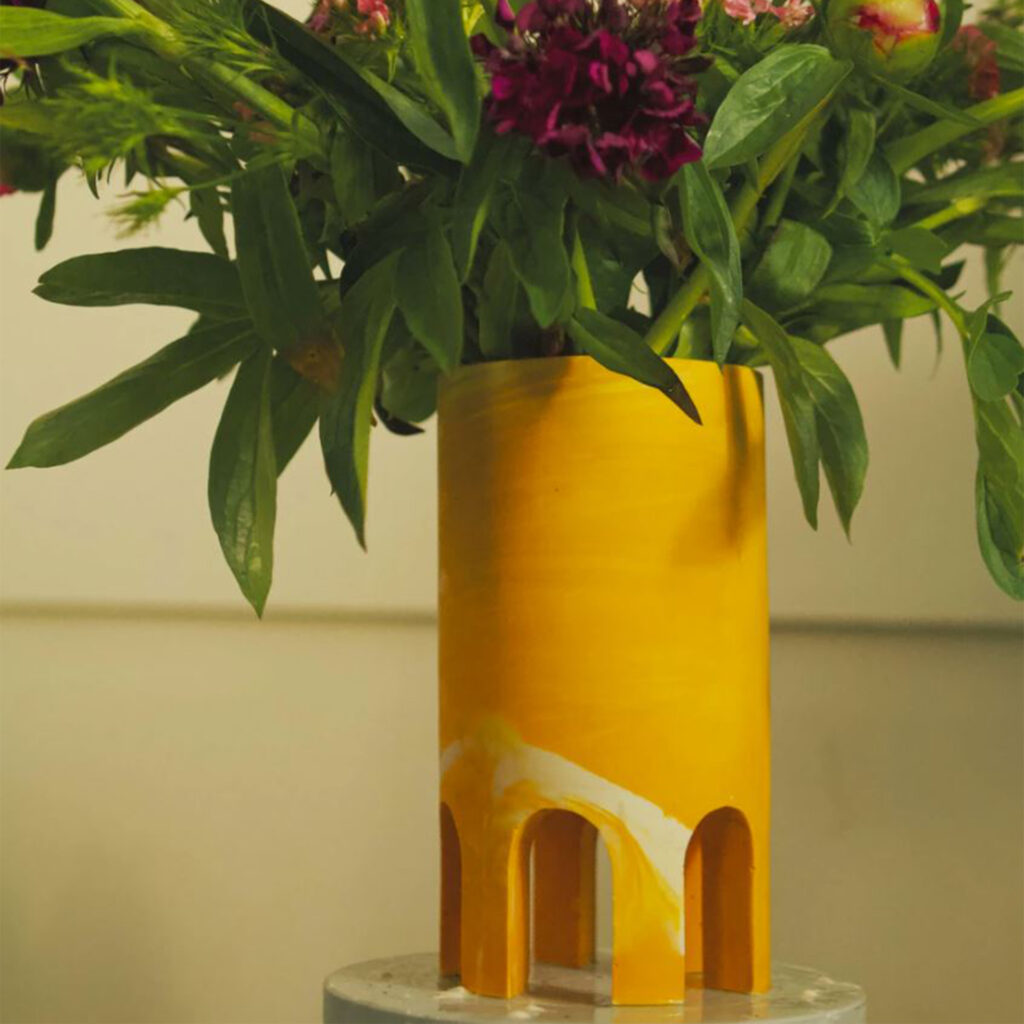 Glasgow-based architect Rekha Maker started her homeware business in the lockdown of 2020. She works with a British manufactured material called Jesmonite which is considered an eco-alternative to concrete. Sustainability is at the heart of everything she does: using a cyclical process, everything is absorbed back into her studio if pieces don't turn out quite right.
She previewed her pieces at the London Design Festival this year and has been featured on the BBC, in the Sunday Times and on Collagerie.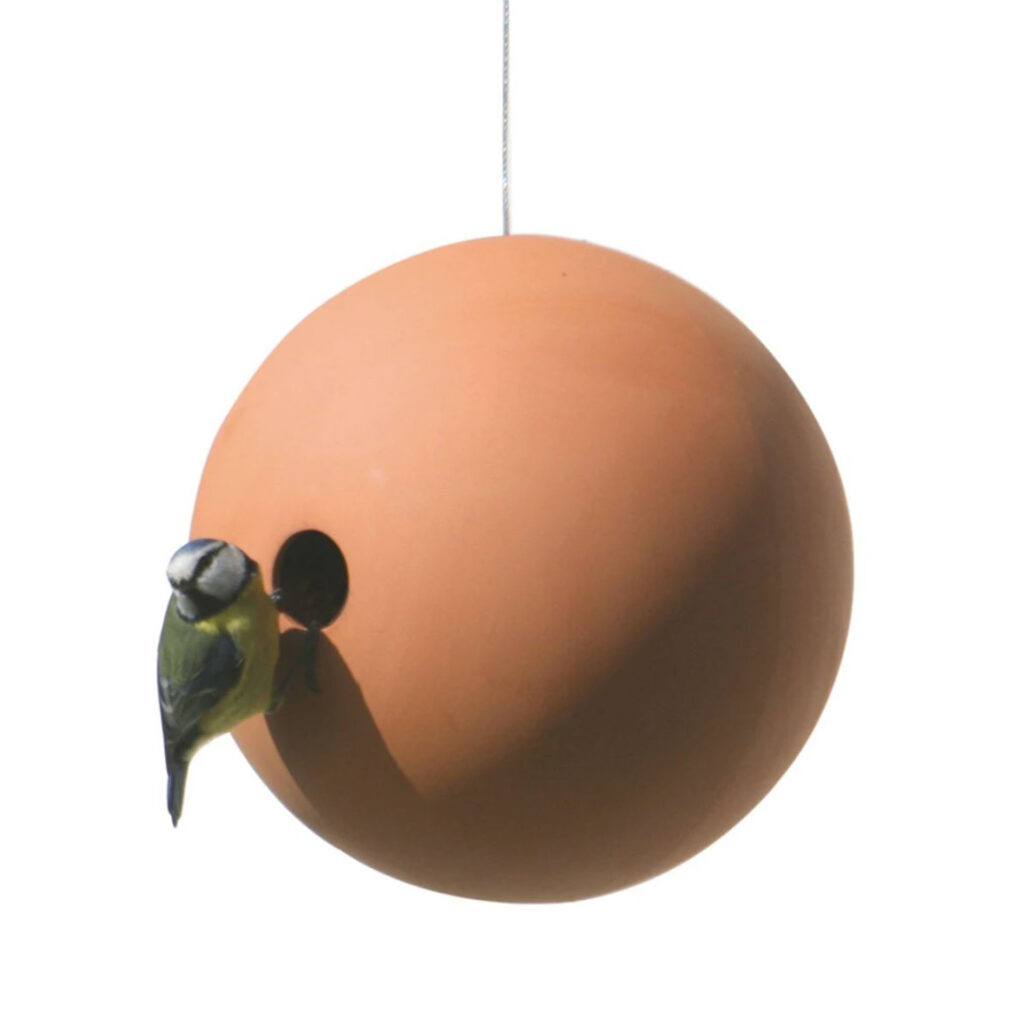 Suspended bird house, £50, Green & Blue
Green & Blue believe passionately that every new house built needs to provide a home for wildlife as well as for us. With so many species in decline we have to rethink the way we plan, build and manage both housing and within our own gardens.
Green & Blue create stylish, modern bat blocks, swift bricks (for modern houses without wooden eaves that swifts and swallows traditionally fix their nests on to) and a whole range of bird and bee products. Their concrete is made from 75% china clay waste, and every aspect of their operation is sustainable.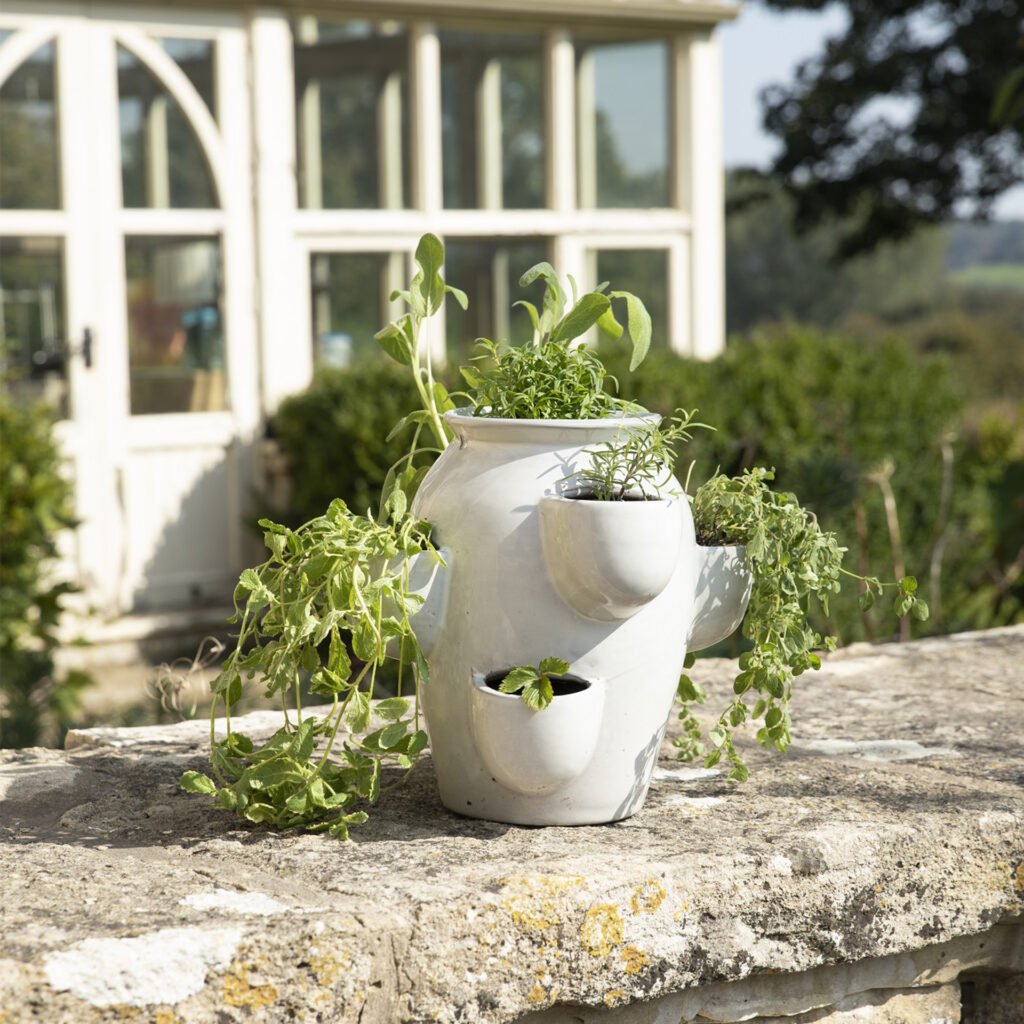 Kitchen Herb Planter, £29.99, Gardenesque
Frost-proof and hard wearing, this is the perfect herb pot for both indoor and outdoor use and can hold a selection of kitchen herbs and alpine strawberries. Width 27cm, height 25cm. Crafted from highest quality earthen clay and finished with a premium, light glaze. Choose from Topiary Green, Grey Smoke or White Smoke. For indoor use you'll need a saucer to catch the water.
Gardenesque have a range of sustainably sourced garden furniture, wildlife houses and feeders, plus a variety of recycled plastic pots and planters.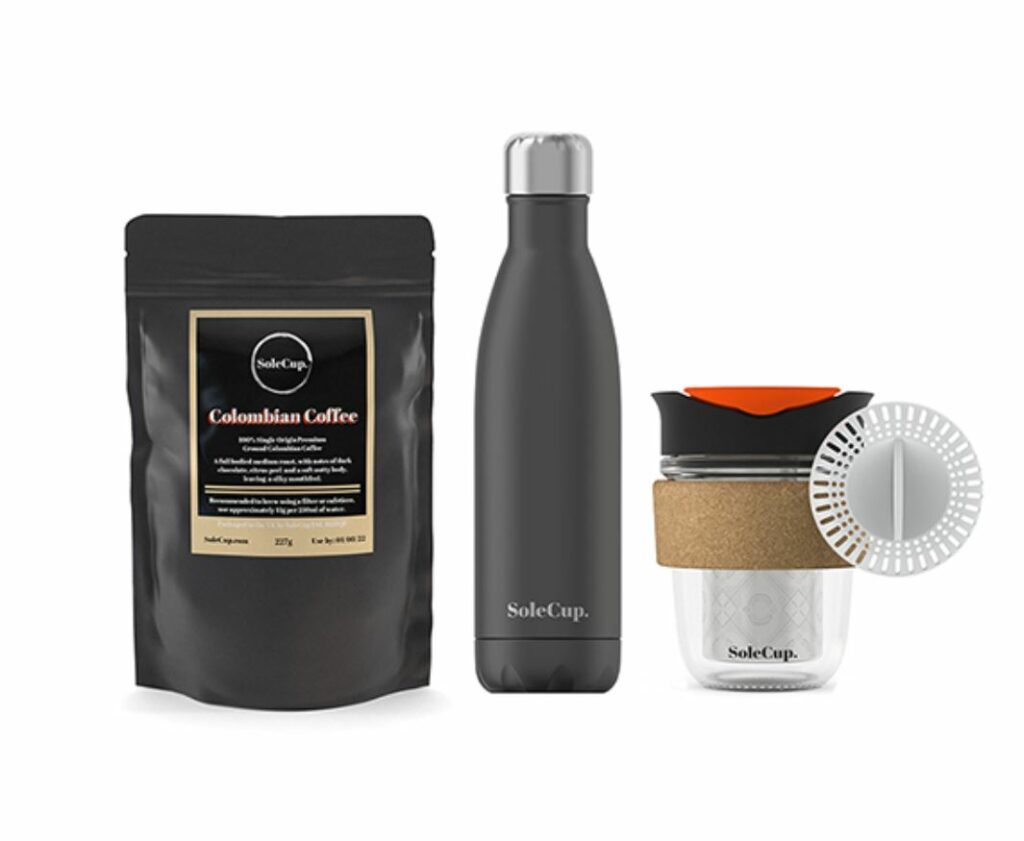 SoleCup is a family-run business based in the UK with a mission to make drinking more sustainable without compromising on taste. They have created a selection of eco-friendly reusable gift sets perfect for those who love living sustainably.
SoleCup gift bundles (which can also include tea, water bottles and accessories) are kind to the environment and sure to put a smile on the recipient's face. All products are recyclable or biodegradable, and every gift set is customisable and hand-packed with love.