Our beautiful magazine is in shops now so you can read it cover to cover and enjoy all the wonderful words over the next few months.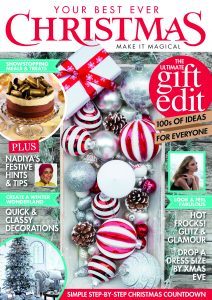 To find a shop where the magazine is on sale click here, or you can also buy the magazine at our DC Thomson shop (where you can also check out some amazing gifts for Christmas while you're there!).
Have a look at all of the publications we have in our portfolio – DC THOMSON 
A magazine subscription is a great gift for someone you care about, click the link to see all the subscriptions we have on offer.
It really is beginning to look a lot like Christmas!