D.I.Y Snowman Wreaths
---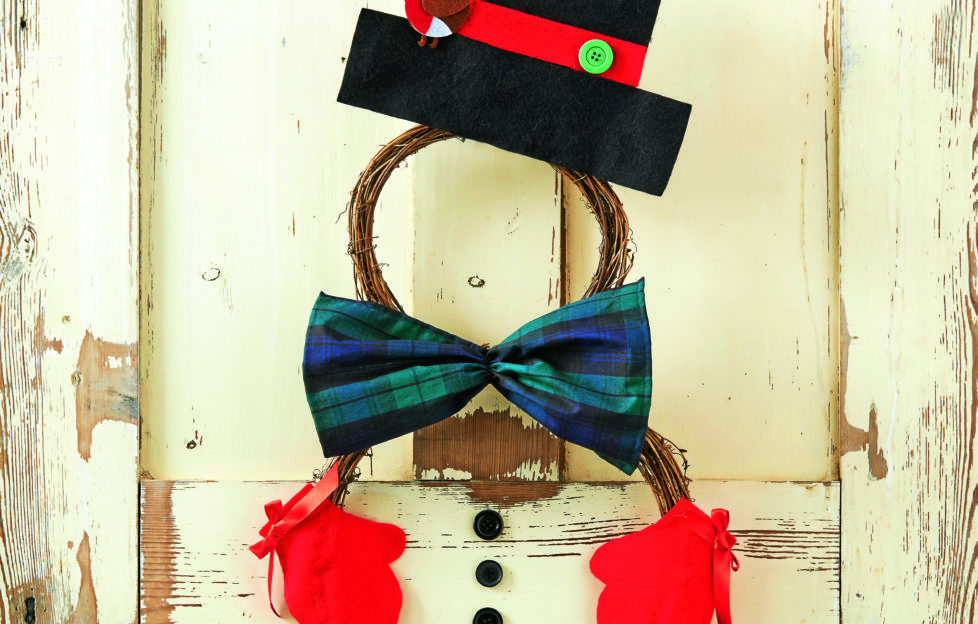 "Deck the halls with boughs of holly, fa la la….", OR – deck them with our delightful D.I.Y Snowman Wreath, it will look super festive!
You Will Need
Snowman rattan wreath base
Black and red felt
Red ribbon
Green button
Glue
Small piece of fabric
Sewing machine
Thread
Method 
1. For the hat, cut a square 16cm x 16cm from the black felt.
2. Cut a strip 7cm x 29cm for the brim, and glue onto the front of the square with an even amount each side.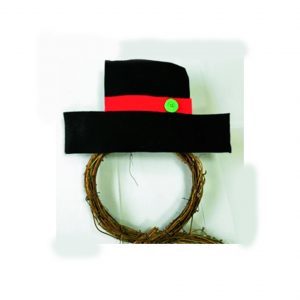 3. Add a strip of red felt 3cm x 16cm to the front, above the rim, and glue in place.
4. Glue a button onto the red strip.
5. Glue the hat onto the wreath where the hat shape is placed.
For the mittens, cut two of the patterns (see template at bottom of page) in the contrast red colour to match and glue onto the main body of the wreath.
6. Cut fabric into a rectangle and hem around the edges with a 5mm seam allowance, then sew through the middle from bottom to top and pull to gather and tie to form a bow tie shape. Attach bow tie to the neck wit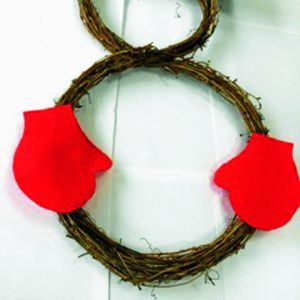 h the thread and glue to secure.
7. Finish by making two bows with red ribbon and glue to the gloves. Attach extra felt motifs to the hat if desired.
---

Suitable for beginners.
Time to make: 1 hour