Have a Wrapping Clever Christmas
---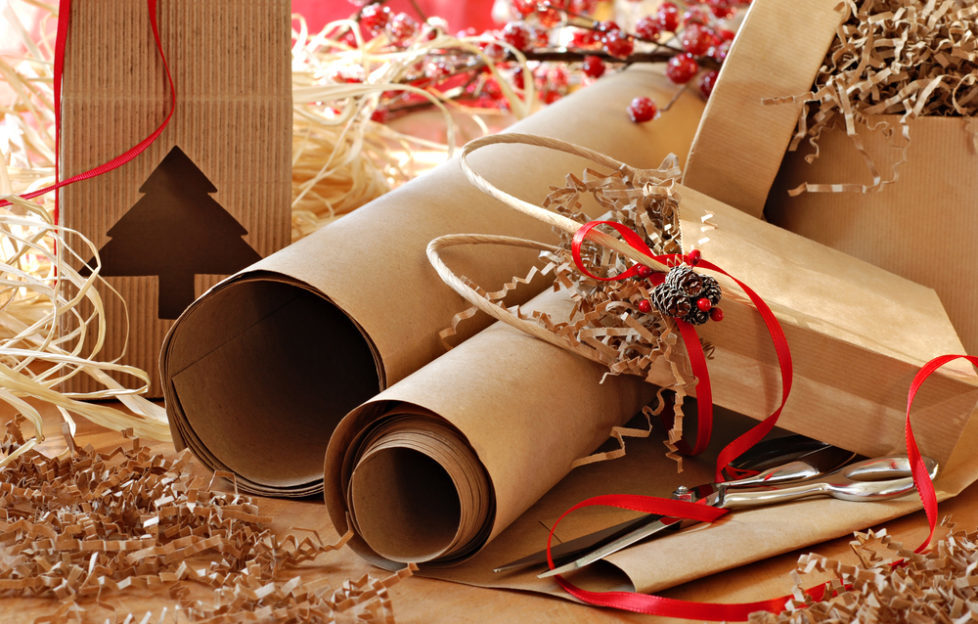 Over 80 square kilometres of wrapping paper is thrown out every Christmas in the UK. That's enough to gift wrap the island of Jersey!
There's no better time like the present, (excuse the pun) to try something new instead of wrapping paper this festive season. We thought there must be an easier way to save the environment, not to mention money.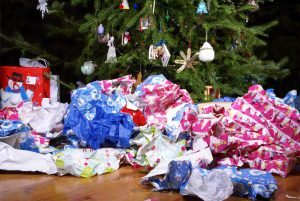 Wrap presents in environmentally friendly (and oh-so-trendy) brown paper rather than gift wrap. Get great ideas for jazzing it up on Pinterest. Use a stamper or let your children decorate the wrapping paper with a Christmas drawing.
Giving a gift to a hobby crafter? Wrap their present in gingham material, tie with a fabric ribbon and decorate with beads or buttons that they can use in their projects.
Take a leaf out of LUSH's book and wrap up a present in a scarf that the recipient would love to wear.
Gift bags can be re-used time and again. We especially love the jute or fabric bags that can be passed around groups of friends for years. Or give everyone stylish re-usable shoppers that'll save them 5p every time they shop throughout the year.
Give gift cards or cash to younger relatives. They love being able to buy exactly what they want or put money towards a bigger item.
Use recycled wrapping paper where you can. You will find lots of great designs at Re-wrapped, and not just for Christmas.
Recycling is an easy habit to get into , it just takes time. Don't worry about trying to impress anyone with your fancy wrapping paper. You might just inspire someone to become environmentally friendly too! Now that's a gift that keeps on giving!