The Best Scandi Christmas Markets
---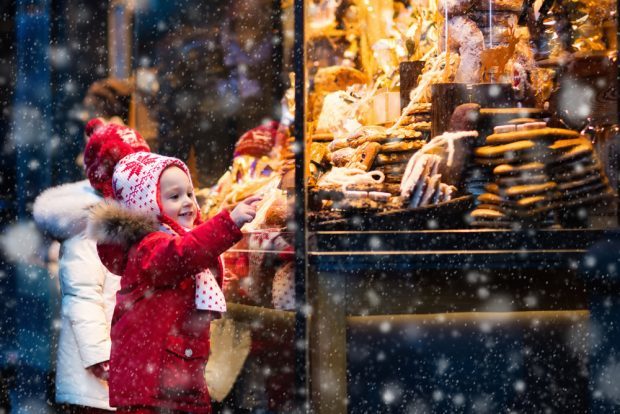 While our beautiful UK has adopted the Christmas market tradition, we look towards our Scandinavian cousins and their Christmas markets.
During the festive season, venturing to the local Christmas markets has become a tradition. But for a lucky few, who may be tempted to travel, the best of Scandinavian Christmas markets await!
Gothenburg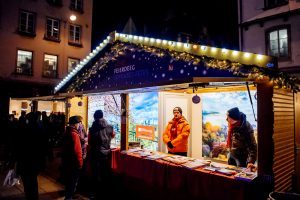 In summer, Gothenberg life centres around the huge outdoor space, Liseberg Amusement Park. In winter, the same space transforms into olde worlde Christmas magic!
At Sweden's biggest Christmas market, you'll find food stalls, an ice rink, live entertainment, wandering Christmas characters, and gift stalls galore.
This charming market is full of festive fun, and the decorated streets play host to carol singers and lashings of mulled wine to warm your senses.
Every gift imaginable will be found, alongside food stalls where you can indulge in every Scandi gastronomy delight. Gothenberg is big on buffets as well as restaurants to rest your weary feet and try a traditional Swedish Christmas feast.
Copenhagen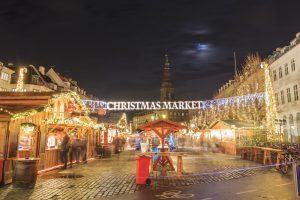 Denmark's capital city, Copenhagen and Christmas, go as hand in hand, as a warm mince pie and cream!
From the third week in November, right through to New Year, Tivoli Gardens comes alive with festive merriment. Everywhere you turn, the Danes have deemed that Santa's Claus's version of Christmas is right in front of you.
For lovers of Hygge, you will feel like you have arrived home, with the Danish warmth spread throughout the markets. In true fairytale style, the Hans Christian Anderson market is the place to find yourself immersed in hygge cosiness.
Indulge in mulled wine, gifts, lights, music, doughnuts, cakes, jingle bells and souvenirs aplenty. You'll find decorated Christmas trees, Nordic houses and even Santa and his reindeer.
Head to central Copenhagen and the lovely Kongens Nytorv market, or Nyhavn to indulge in all that this beautiful city has to offer.
Stockholm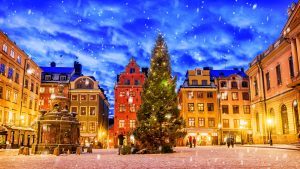 If you didn't get enough Christmas in Gothenberg, then heading to the Swedish capital, Stockholm, will be sure to overload your festive senses.
Christmas in Stockholm comes with a side of history and culture, and you'll find the oldest recorded town in the county at Sigtuna. Worth the hours travel outside of the capital, the pretty Christmas market is perfect to walk and stop by the local cafes. The Christmas market only runs on a Sunday so make sure you plan well for medieval charm.
The famous Christmas markets of Skansen, and Gamla Stan. date back to 1907 and 1837 respectively, so get your fill of history. While there is enough historic Stockholm to entice you to the markets of the old town, the modern living advent calendar is sure to stay in your memory long after you've left.