Christmas Trees? Not As You Know Them!
---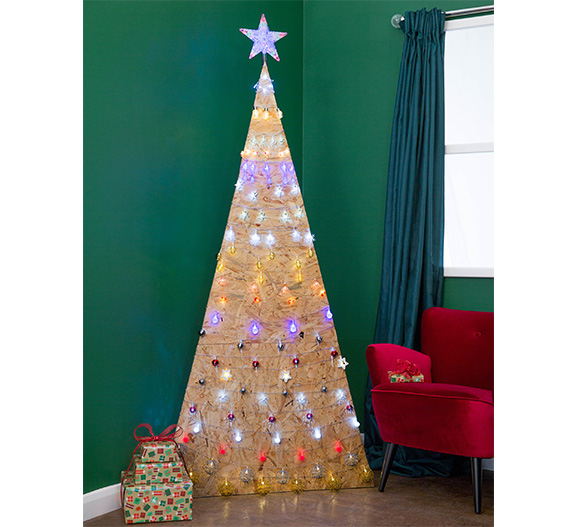 If you've been dragging the same 6ft fake spruce tree out of the loft for more years than you can remember, you might be just interested in our collection of wonderful Christmas alternative trees. All we can say is that there are some very clever, creative people out there!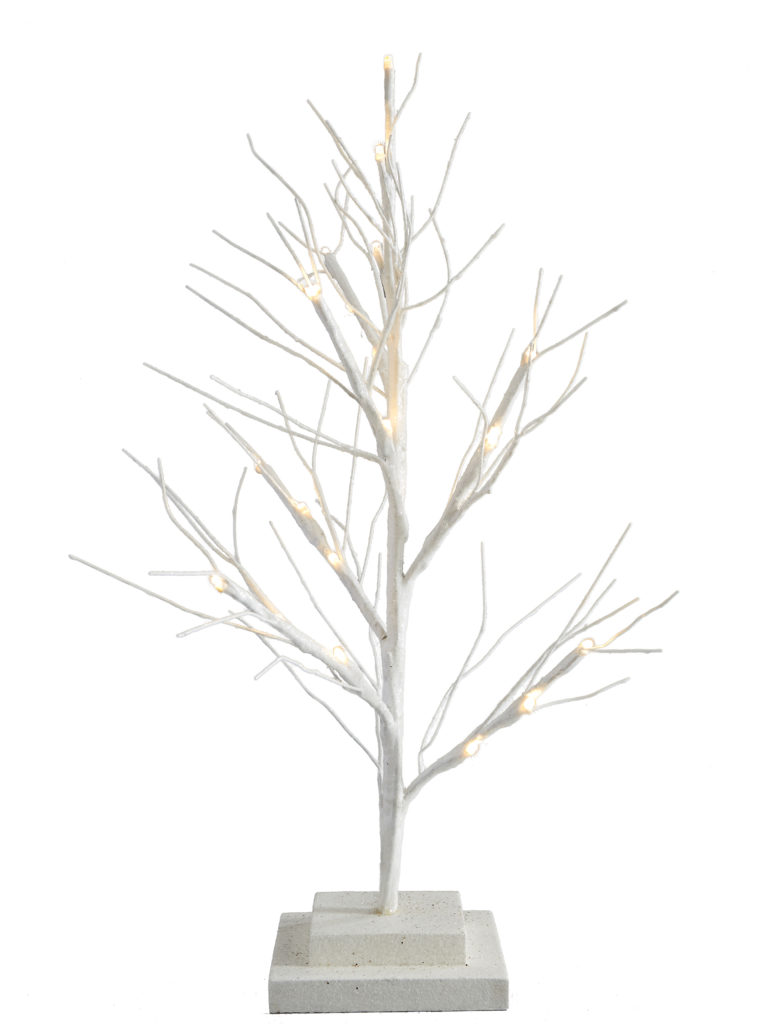 The lights are built in, so you don't have to untangle them. This small pre-lit Twig Tree is £19.99 from www.very.co.uk.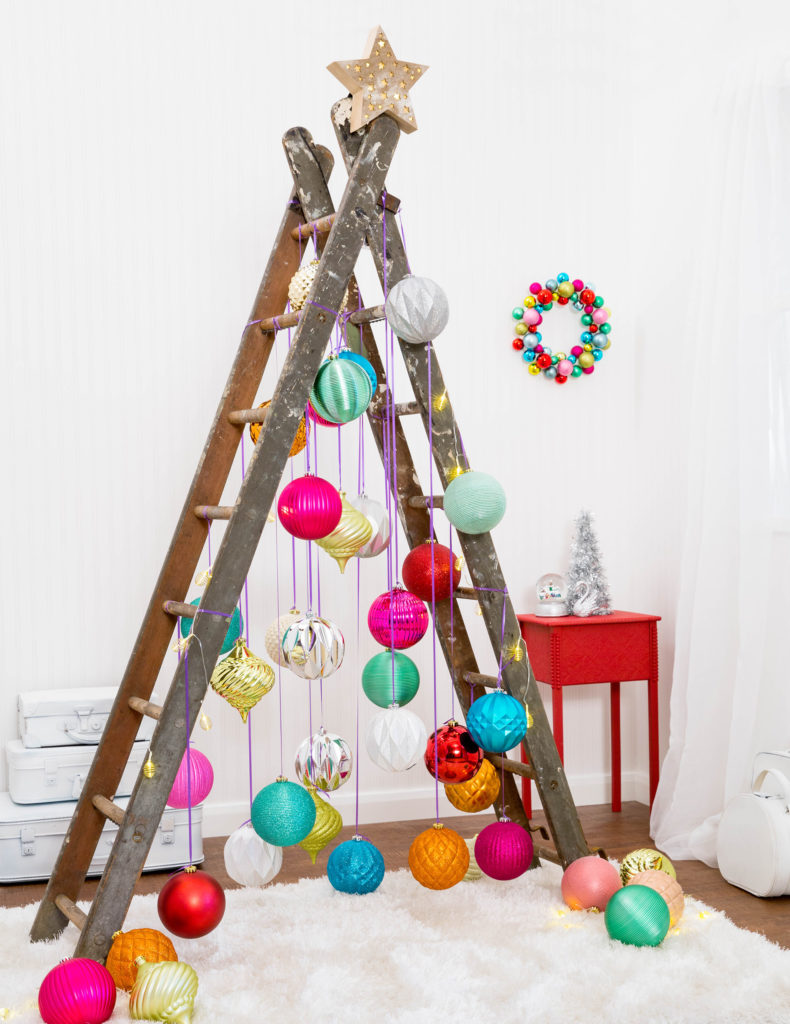 Go Big Or Go Home! Make these large baubles by Poundland really stand out by placing them on a ladder. Poundland stockist number: 0333 2341877 or to find the nearest store log onto www.poundland.co.uk.

Minimalist, but very chic and stylish, too. Wilko CC Hanging Tree Ladder Decoration | 0458151 | £12.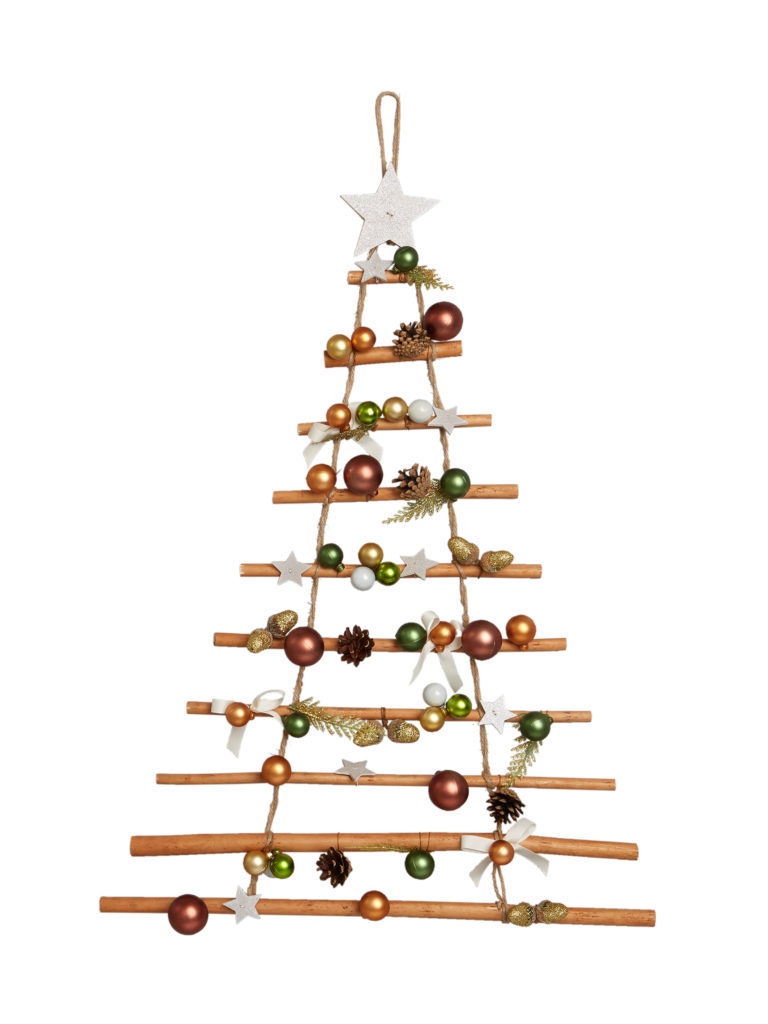 Save space and have as many decorations as you like. This Wall Hanging Tree is £19.99 from www.very.co.uk.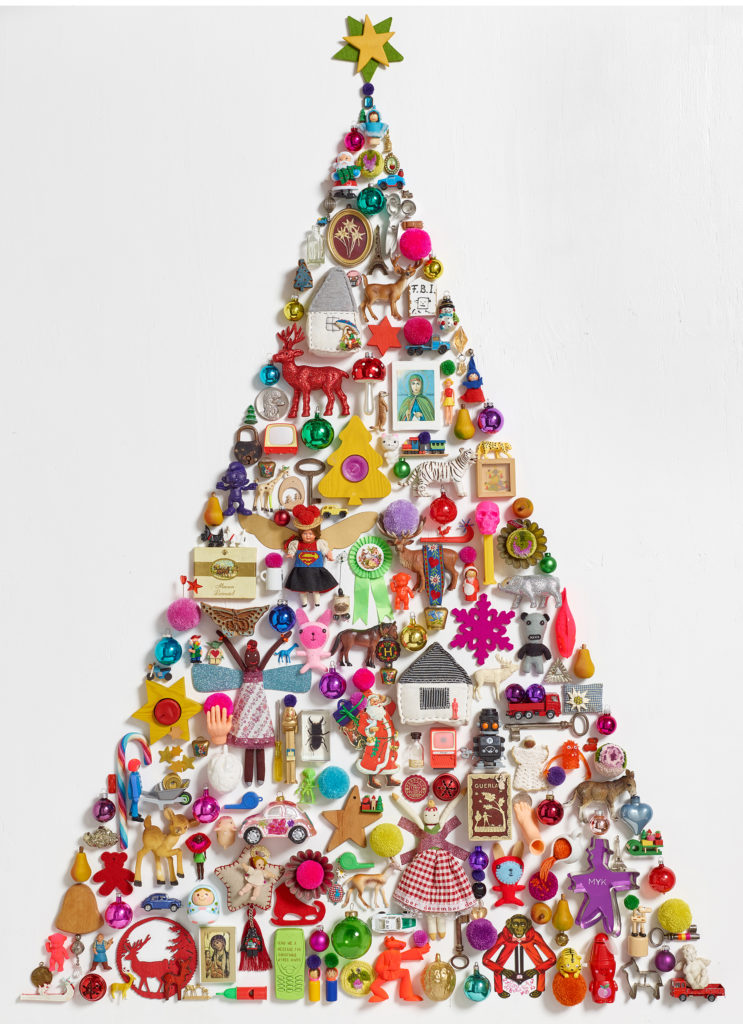 Over 200 small toys and Christmas decorations form a 145 cm high and 105 cm wide Christmas tree, which is attached to the wall with a removable tattoo.
The photo with shadow casting makes the tree appear wonderfully three-dimensional – as if you had brought all the little things to the wall piece by piece… Instead the designer of MYK, Myra von Busekist, who developed the tattoo from a work of art, did it. The lovingly collected little things are stylishly arranged into a fir tree shape. Almost like in a hidden object picture you can drift your eyes for a long time and discover little stories, funny details or childhood memories. Christmas Wall Tattoo, £51.27, from www.myk-berlin.com.