Sending Presents Abroad? Follow These Expert Tips
---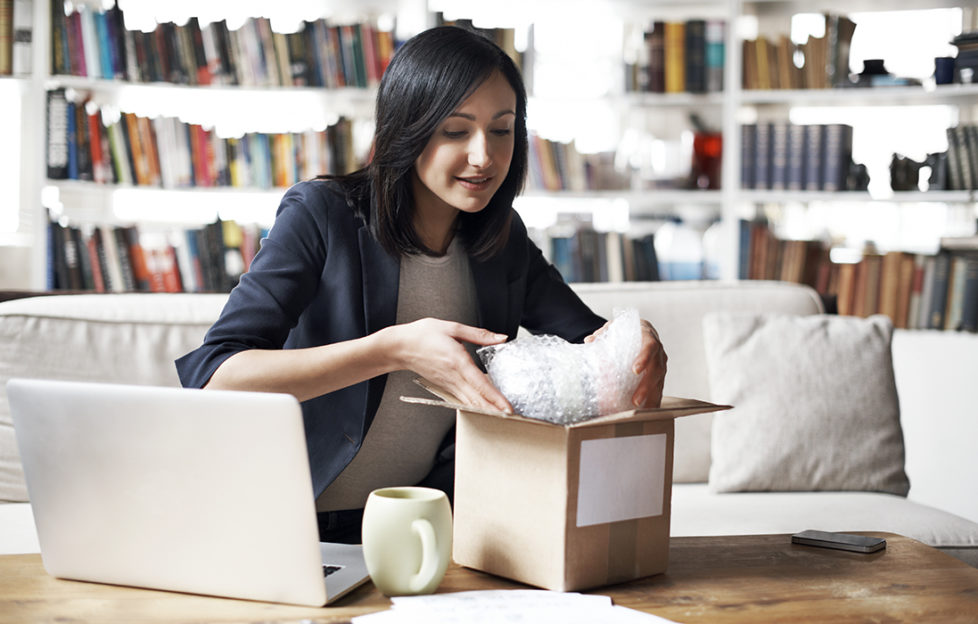 Pic: iStockphoto
To make sure your loved ones overseas get their Christmas goodies on time, packing and shipping specialist PACK & SEND has put together a handy guide to make sure your gifts arrive on time… and in one piece.
Don't be late, check those dates
There's nothing worse than spending time picking the perfect gift, only for it to arrive after the special day.
International destinations have different deadlines. So look up typical shipping times before you send anything, and leave time to meet the Christmas cut-off. Bear in mind that shipping times and delays increase over the festive period due to the sheer numbers of packages being sent.
Declare to Customs exactly what you're sending…
Delays at Customs can be common if you've
not declared something or
you've made an error on the customs forms.
This can mean your package is held at Customs for up to 30-45 days. The forms can be confusing, but make sure you declare all contents accurately. Ask for help from your shipping partner if you're unsure.
… and make sure it's allowed
Some clothes, foods, drinks and other random items are against local import laws. A few lesser-known examples include:
You can't send musical greeting cards to Bulgaria
You can't send wristwatches to China
You can't send remote-controlled toys to India
You can't send Kinder Eggs to the United States
Before you send a gift, check the country's import laws to make sure the product is allowed. Otherwise, you risk the package being held indefinitely.
Pack fragile items VERY carefully
Sending heartfelt gifts to the other side of the world?
Pick a box that fits the item comfortably.
Place padding in any gaps (eg. foam, bubble wrap) to ensure there's no wiggle room
Add Fragile labels to help the carrier know to move the parcels with extra care.
Sometimes your gifts may arrive damaged, despite your best efforts. If sending valuable items, consider paying for warranty cover.
The price of the package
Any packages sent to countries outside the EU are liable to a duty or tax upon entry. It may not be long before that rule applies when sending to countries within the EU as well.
This is usually paid by the person who signs for the package. However you can arrange with your shipping partner to cover this cost yourself.
Some countries offer tax relief on imported gifts. For example, the US waives the tax on gifts valued at up to $100.
If you haven't looked up the cost before shipping, you or your loved one may face a hefty surcharge. So do check first to avoid nasty surprises.
A sweet gift
If you're planning on sending an edible gift this Christmas, beware of the rules on sending food internationally.
The most important thing is not to send any food that's "perishable" – meaning it will go off during transit. So fresh foods and home-cooked goods are a no-go.
You can send preserved foods, but do follow the previous advice – packing them carefully, filling out Customs forms accurately and checking they're not a banned item where you're sending them to.
Your rights when things go wrong
Millions of people bought products online last year, and thanks to the speed and convenience of modern delivery, many received their package the same day.
However, many of us still feel the pain of items not being delivered on time, or not at all. What are your rights when this happens?
The delivery experts at PACK & SEND have put together a helpful guide so you know where you stand with lost, late or damaged deliveries.
Not all it's cracked up to be?
From when you place an order until it's delivered, it's the seller's responsibility  to get the product to you in an acceptable condition.
This means, even if it's the courier's fault an item is damaged – from being squeezed through a letterbox or dropped – you need to contact the seller to fix the problem.
If an item arrives damaged, it's your right to ask for a refund.
Contact the retailer as soon as possible and take a picture as evidence of the damaged item, including one of the delivery packaging.
It's a date… isn't it?
Nominated delivery avoids frustrating re-deliveries and trips to the depot. But what if you pay extra for next-day or specified-time delivery and your package doesn't arrive when it should?
If you've paid extra for special delivery and it's not delivered on time, contact the retailer once the timing window has been missed. Request a refund for the additional delivery cost, as they failed to provide a service you paid for.
You may have ordered an item with nominated delivery for a special occasion. If it doesn't arrive on time, you should be compensated. Either cancel the order if it's not been dispatched, or send the item back if it has, and request a refund for the product and delivery costs.
Where's my parcel?
What if you order an item and receive the wrong product, or no parcel at all?
Again, it's the seller's responsibility to get the product to you, not the courier's. Contact the retailer if you receive an incorrect item, or if you've been notified a parcel's been delivered but you've not received it.
If you don't receive the item you ordered, you can ask for the item to be re-sent. If the seller sent you the wrong item, send it back and ask for a full refund for any posting costs you have to foot.
If you take receipt of someone else's parcel by mistake, hand it back to the courier straight away.
If you aren't home or fail to notice at first, don't open the parcel and contact the courier to notify them of a wrong delivery.
Safe place?
Most couriers will leave parcels with a neighbour or in a "safe place" if they're unable to deliver to you and no signature is required.
If they leave it in a place you've not agreed to, and the package is missing or damaged as a result, it's the retailer's responsibility to replace the goods or offer you a refund.
However, if a parcel is left with a neighbour and signed for, neither the retailer or courier are held responsible and it's deemed to have been delivered safely.
If you don't know your neighbours or are worried about a package being left with someone else, you can let the Royal Mail know you don't want them to do this.
How much!?
If you've ordered a product from abroad, you may be asked to pay an additional customs fee – over the postage you've already paid the seller – before you can sign for the package.
When buying products imported from outside the EU, expect to pay a customs charge, which includes an £8 Royal Mail handling charge plus 20% VAT if the item's value is over £15 – or if it's a gift, if the value exceeds £39.
Royal Mail or a courier company will normally hold your parcel for 3 weeks. If you haven't paid the fee by then, it'll be sent back.