10 Best Hotels For A Festive Family Break
---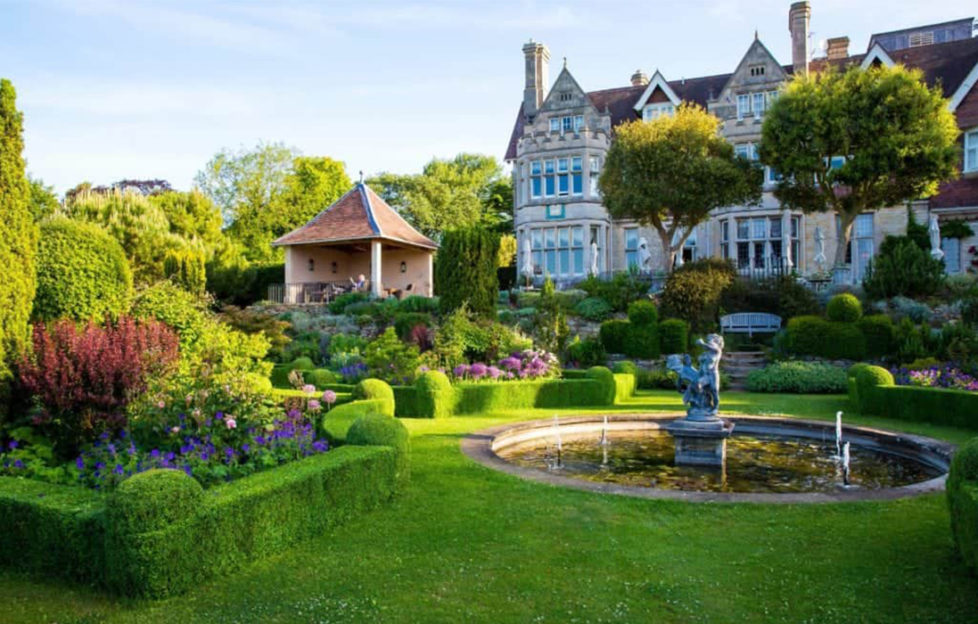 We can't be sure what the rules on travel will be by Christmas, so let's be optimistic! We're thinking ahead to a time when we can next get away to a gorgeous hotel with our nearest and dearest. Here are some wonderful possibilities, chosen by The Good Hotel Guide…
Christmas is always about spending quality time with the people we love, but this year making the most of the occasion feels more poignant than ever. Good food, good wine and magical decorations are all part of what we're looking forward to, setting the scene for fun, games and giggles with family.
All the more reason to leave the cooking to someone else, so you can make the most of the time together. Here, the Good Hotel Guide celebrates 10 of its top family-friendly hotels for Christmas.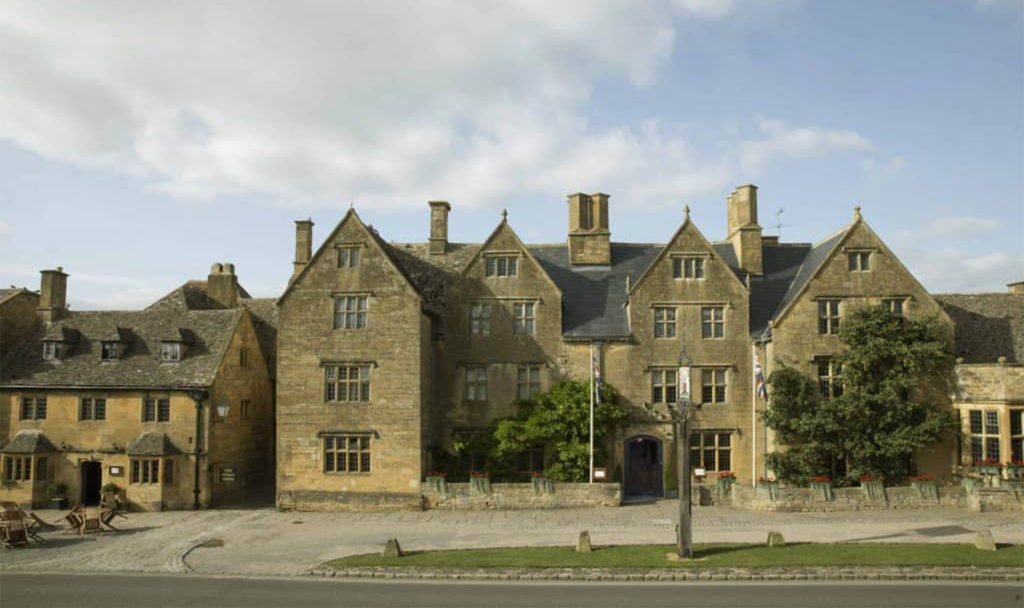 A stylish, four-star coaching inn in the Cotswolds, The Lygon Arms dates back to the 1300s and is a luxurious but welcoming getaway at any time of the year.
Family-friendly rooms and chocolate box style make it a dreamy escape for parents and children alike. The log fires, vaulted ceilings and ancient wood panelling make it perfect for Christmas!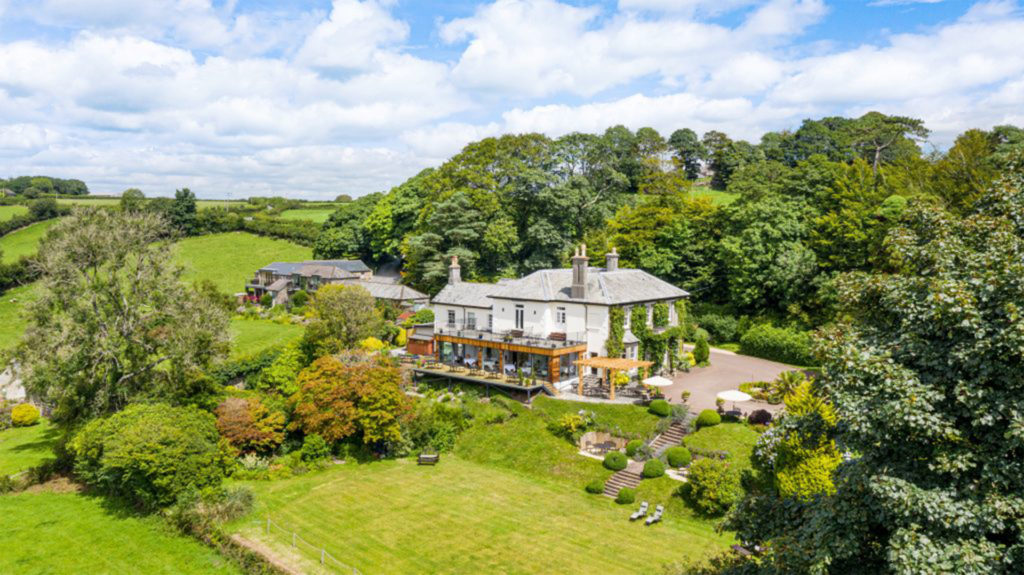 This exquisite restaurant with rooms in Devon is surrounded by exceptionally beautiful countryside that's just waiting for you to get outside in your wellies and explore.
When guests return from days out on nature trails, they can settle in with their dog in tow for superb meals, a well-stocked library and, always, a toasty log fire at Christmas. Here, the whole family can unwind and celebrate the season.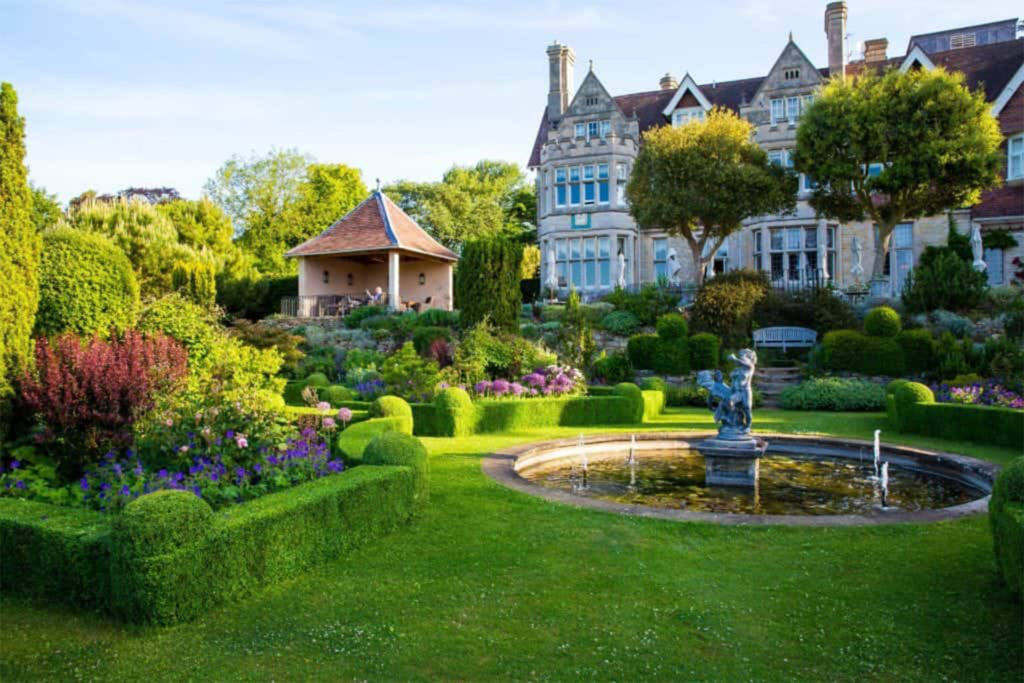 One of the UK's finest country house hotels, Hambleton Hall is surrounded by manicured gardens. Inside it's all luxurious soft furnishings and elaborate style.
Christmas here is the stuff that fairy tales are made of, exploring the countryside by day and settling into the comfiest of environments in the evening. Master Rooms are perfect for use as family rooms. Meanwhile, with log fires and spectacular Christmas trees, this magical country house hotel is perfect for Christmas and New Year.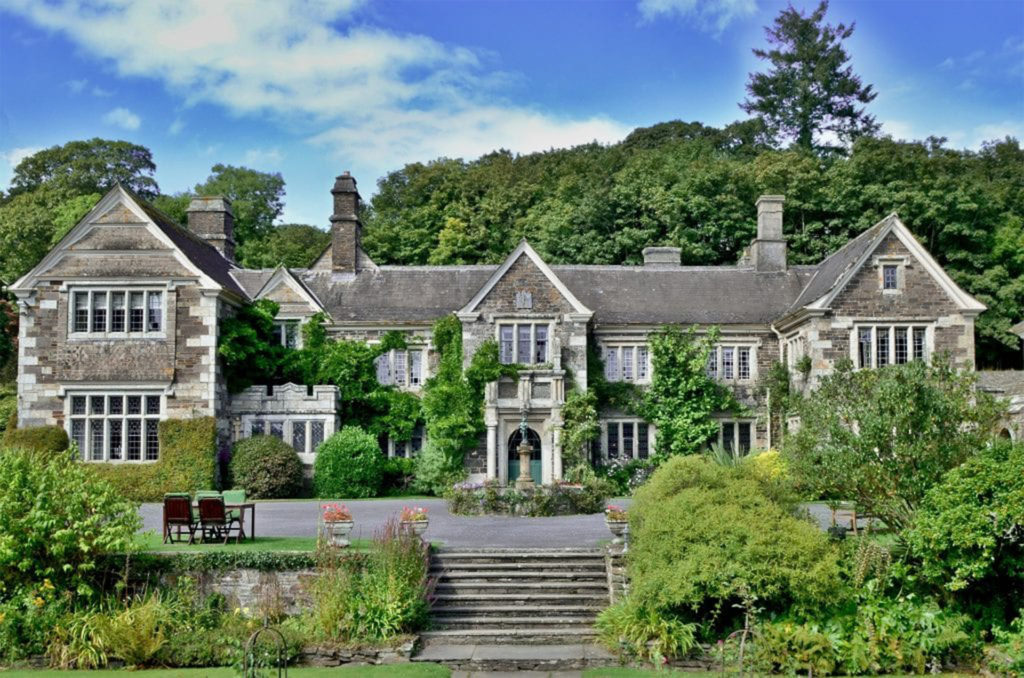 A Jacobean manor house, surrounded by parkland, Lewtrenchard Manor contains a wealth of historic features imported by the Reverend Sabine Baring-Gould (best known for penning the hymn Onward, Christian Soldiers).
Surrounded by gardens to explore, inside it's grand and inspiring. Foodies delight in local fare while the family that own it are full of warm welcomes. Christmas at Lewtrenchard offers a sumptuous gateway into superb food, relaxation and entertainment.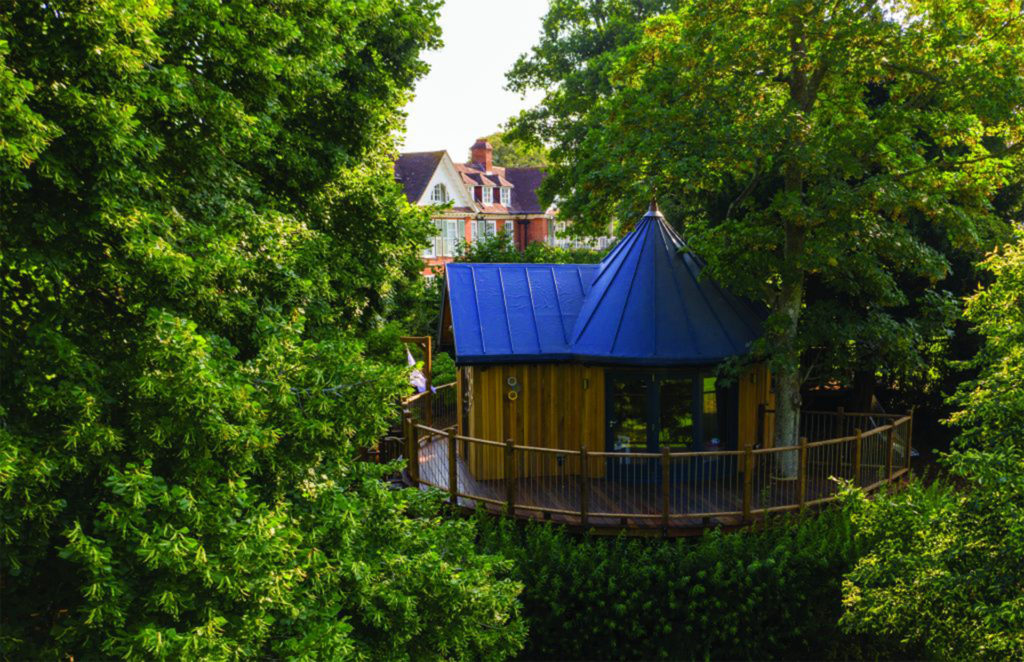 Chewton Glen is a five-star hotel in Hampshire.  Surrounded by the New Forest, it has everything from a cookery school to large stretches of rolling lawns for croquet and garden games.
A key attraction for guests, and something to capture children's imagination, is the Treehouse accommodation. Some even come with a private terrace, hot tub and views from a tree canopy.  They're particularly good for couples visiting with a baby.
That said, there are also family suites within the hotel, a children's club, play areas, a Bug Hotel and kids' cookery classes. Local attractions range from Marwell Zoo to pony trekking. Meanwhile, mince pies, mulled wine and afternoon tea are just part of the joys of Christmas here.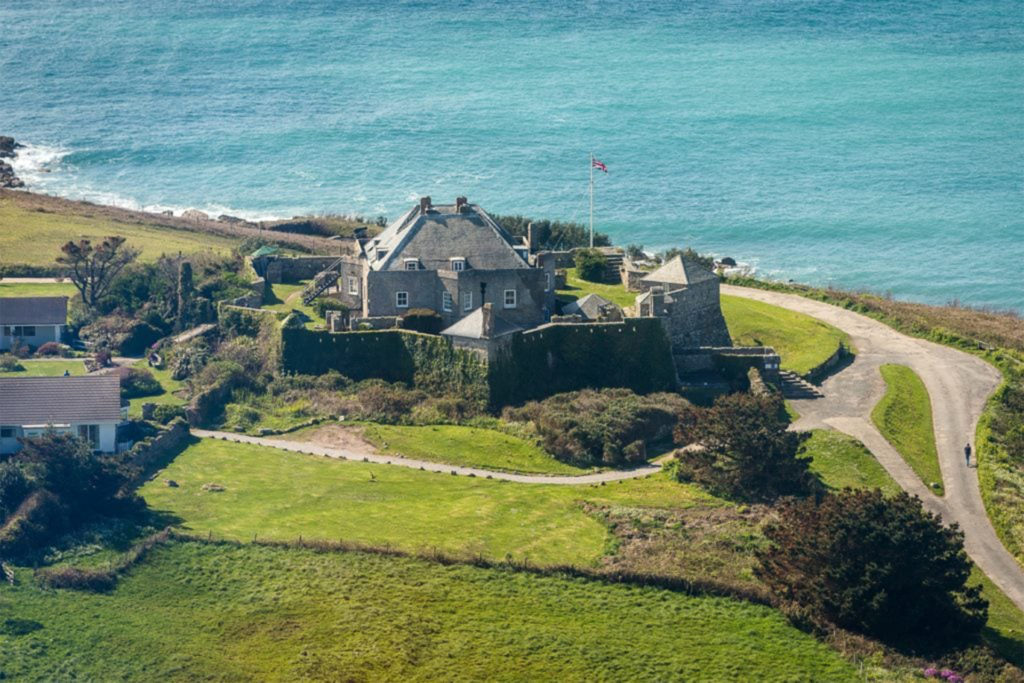 What could be more magical than Christmas at this castle on a hillside with wide views and spectacular sunsets? A unique hotel in the Scilly Isles, Star Castle is the kind of place that might well appear in an Enid Blyton novel. It's simply a breathtaking location.
A combination of a 16th century castle and cottage accommodation, it is surrounded by four acres of gardens. Star Castle has facilities for a thoroughly relaxed family holiday including an indoor heated swimming pool, a tennis court, and lots of space to run around.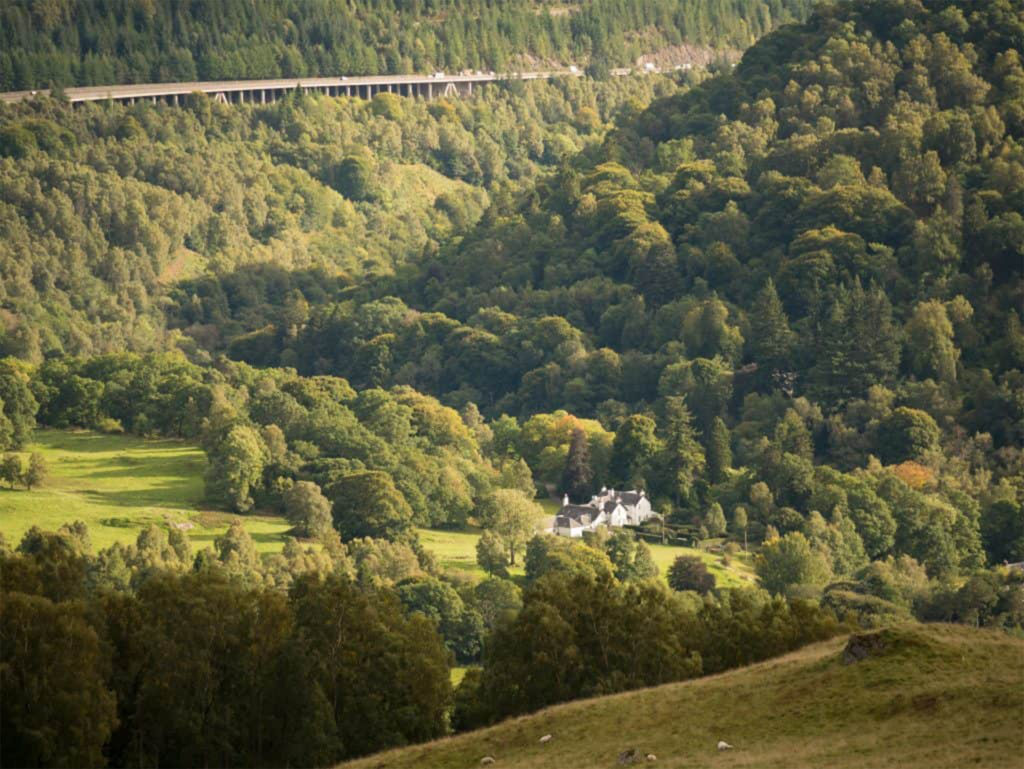 This 1840s dower house at the end of a tree-lined drive is a tranquil escape brimming with tartan. It's a hotel that feels particularly festive at Christmas.
Champagne receptions, four-course dinners, plenty of sherry and activities like archery are all part of the festive season. This is an opportunity to experience the best of Scottish hospitality.
Families delight in the comfortable surroundings and the sense of occasion. Meanwhile the grounds and gardens are an idyllic way for children to wrap up and get plenty of fresh air!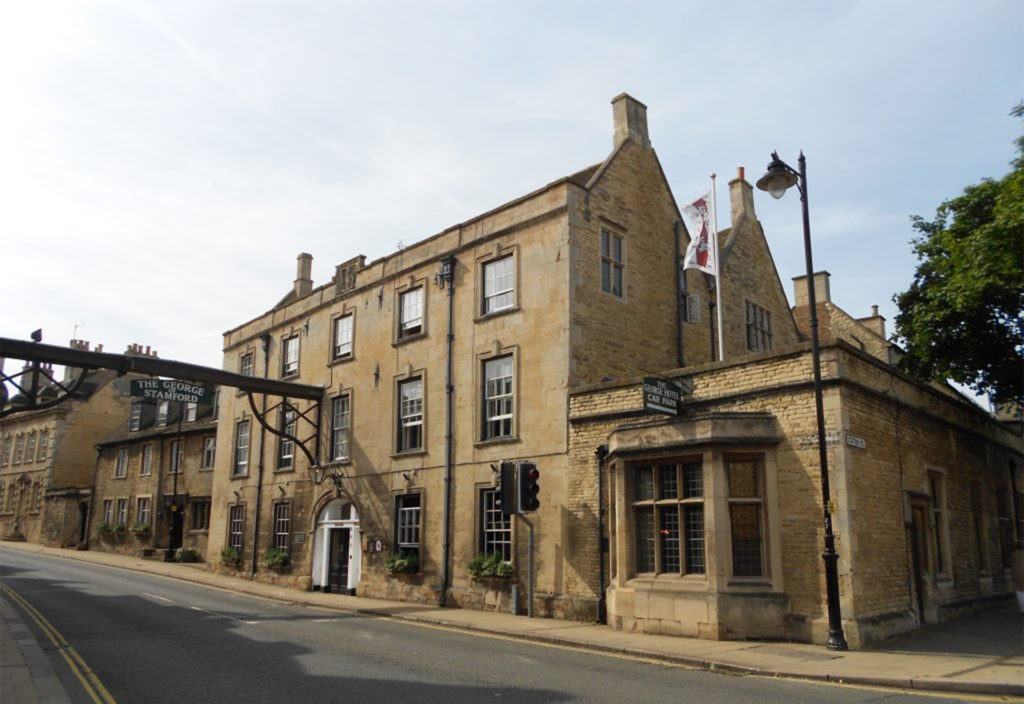 Festive parties and sumptuous food and drink abound at this 17th century historic house at Christmas. With roaring log fires and superb food, The George welcomes children with open arms. What a treat it would be for them to experience it during the festive season.
Elegant, rich and sumptuous, it's also buzzy and vibrant, brimming with character.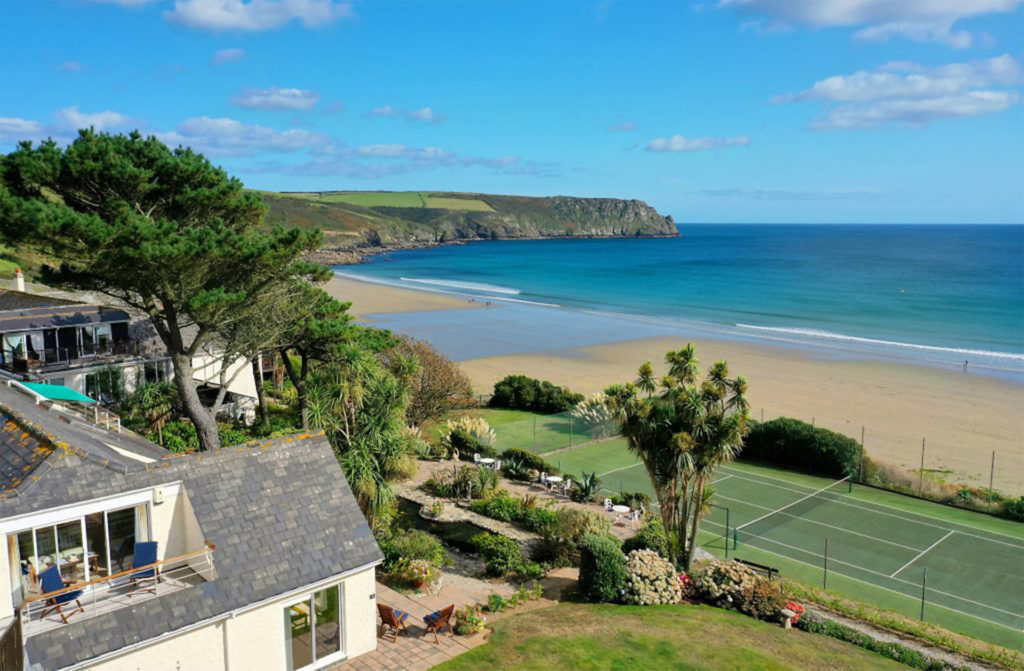 At this luxurious seaside hotel, Christmas is all about home-made mince pies, crackling fires and black-tie dining.
The Nare is a great place for three-generation family holidays. Adults are cosseted by immaculate service and comfort, while children are kept busy with lovely Carne beach, swimming pools and tennis. Family painting sessions are also on offer with a resident artist.
Lords of the Manor is an elegant, honey-coloured country house hotel that always serves up wonderful food and a sense of heritage. A Cotswold Christmas would not be complete without the perfect country house to spend it in. This one definitely fits the bill.
Surrounded by magnificent gardens, it is family-friendly and dog-friendly. Paying attention to all the details, Lords of the Manor offers a sumptuous but easy-going break that is the epitome of the festive season.