How to Make Christmas 2021 The Best Yet
---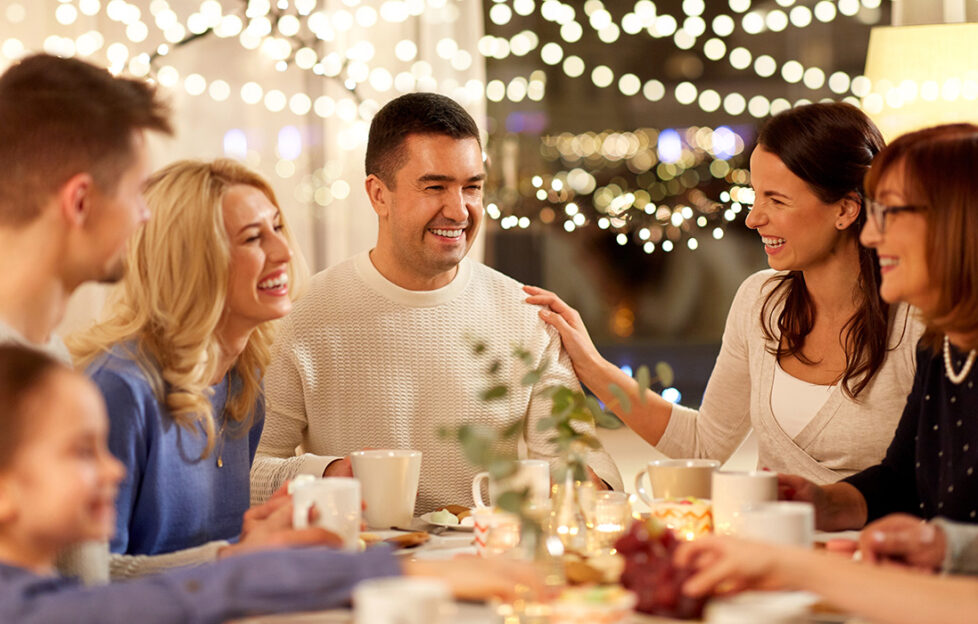 Pic: Shutterstock
With 2020 seeing many of us celebrating Christmas without our nearest and dearest by our sides, it's no surprise that we're all keen to make sure that this year is the best ever…
Spreading extra Christmas cheer, celebrating old traditions and welcoming new ones, with only 8 weeks to go until the big day, Mary Claire Boyd, Fair Director at Spirit of Christmas Fair, shares her ideas on how to make this Christmas magical.
1. Make a list
There's a reason Father Christmas makes a list each year and checks it twice – it makes everything much easier and ensures nothing, or no one is forgotten in the midst of the mad Christmas rush. Whether you're making note of what presents to buy and for who, the Christmas food shopping list, or even notes on how you plan to decorate your home, having everything jotted down will make the process much easier.
2. Enjoy the festivities
Christmas can whizz past in a blur of tinsel, mince pies and presents, so try to embrace the build-up to Christmas day; after all, the anticipation is sometimes what makes Christmas so exciting. Remember to sit back and relax. Enjoy an afternoon of watching your favourite Christmas films, indulge in a spot of Christmas baking and make some gingerbread men or a Christmas cake, or why not go for a winter walk around your local area and look at the decorations and Christmas lights? Sometimes the simplest of activities can be the most special.
3. Book in Christmas events
After 2020 saw Christmas events cancelled, this year will see a return of markets, fairs, pantomimes and more. Where possible, try to book in early so as not to miss out. For example, the Spirit of Christmas Fair is returning to Olympia London from November 1-7 and is the perfect starting point to get you in the festive spirit. The home of Christmas shopping with over 600 independent boutiques with an extraordinary breadth of product ranges under one roof, why not call your friends and get a date in the diary?
4. Practice makes perfect
If you're hosting Christmas this year, why not do a practice run of the big day when it comes to the main meal? It can be a stressful few hours making sure everything is ready at the right time and having a few trial runs under your belt will mean you can enjoy the cooking on the day. Also think about starters and desserts you can prepare in advance and have ready to go. When you only have the main course to think about, it makes the preparation and cooking more manageable!
5. Enjoy the season
Christmas is not only limited to just one day, as the festivities can begin when you choose, so why not enjoy the season for as long as you please? Christmas doesn't have to be and shouldn't be focused on just the 25th. If you can, why not arrange to do something Christmassy once a week and make the joy of the season last? Whether that's decorating your home early, arranging a day to wrap presents with friends, or making time to see loved ones throughout the month of December, let's make this Christmas one to remember by really enjoying the season.
6. Embrace traditions and start new ones
We all have our own traditions when it comes to Christmas. It might be a family traditions such as matching festive PJs, or a visit to your local pub for a glass of mulled wine with friends on Christmas Eve. Whatever it is, this year they're most certainly worth embracing. But why not also start some new ones? Let each family member pick a new ornament or decoration for the tree, or host an annual gingerbread house building competition. It's all about creating memories!
7. Decorate
Always wanted to hang lights outside your home but never quite got round to it each year? Or perhaps you've always wanted more than one tree but couldn't quite justify doing it. Well, why not make this the year you finally do those decorating flourishes your heart has always desired! Decorate each room, even if with just some festive foliage, or a hurricane vase filled with coloured baubles, and you'll spread a bit of Christmas magic all throughout your home.
8. Dress Up
The last year has given us all limited occasions to really dress up and as much as we all love wearing our comfy clothes – especially when there's a big meal to enjoy – if any day deserves to see some shirts and sparkles, it's Christmas Day. If sequins are not your thing, why not set a dress code of everyone wearing a Christmas jumper instead? Remember to include your pets in the fun – and take some pics to share with the family later.
---

The Spirit of Christmas Fair is returning to Olympia London, celebrating its 20th anniversary from November 1–7, 2021. More information and tickets can be found here: www.spiritofchristmasfair.co.uk