10 Wonderful Christmas Hotel Getaways
---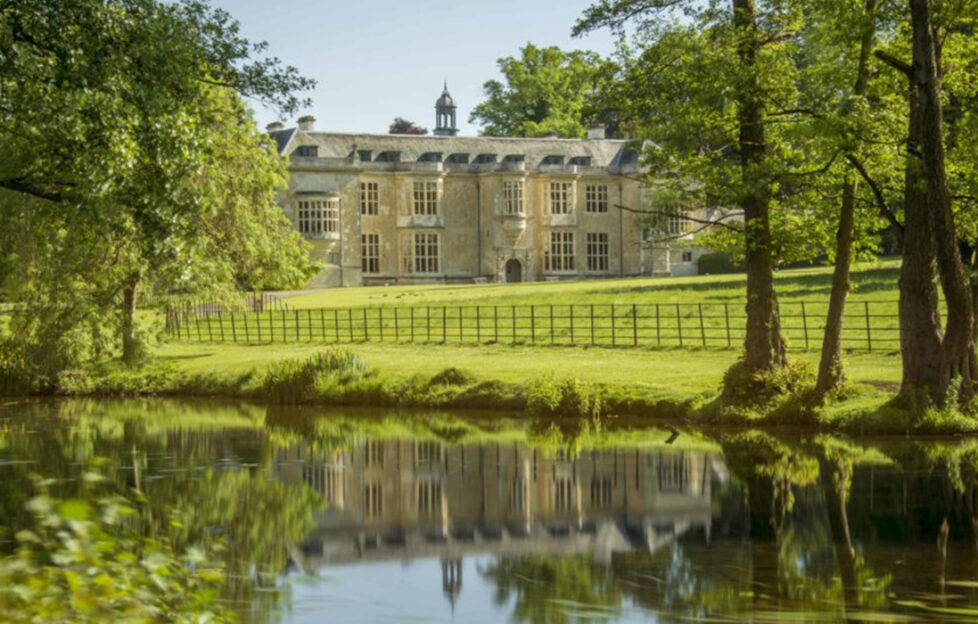 Hartwell House
Christmas is always a wonderful time to celebrate, but this year more than ever is a chance to do so in style.
The cooking, the presents, the warm atmosphere… It can only be topped by having it all laid on by some of the best in the business.
Giving you the chance to focus on your loved ones and spoil yourself in the process, here the Good Hotel Guide shares 10 of their top hotels for Christmas escapes this year, with some enchanting ways to enjoy time together.
Best for rest and relaxation
Set high above Malvern in eight acres of woodland, The Cottage in the Wood is a refurbished Georgian dower house. Its far-reaching views give you a new perspective on the world.
It's peaceful and restful, with all the elegance to make you feel spoiled at the same time.
At Christmas they offer several packages including a splendid Christmas Day complete with welcome cocktails, a five-course lunch, a Bucks Fizz breakfast and plenty of mince pies – all without having to lift a finger.
Best for glitz and glamour
If you want to make up for last year's lack of socialising, this hotel has a treat in store.
Hartwell House is a palatial property where the French king Louis XVIII saw fit to set up his court in exile here in the 19th century – just to give you an idea of what you're in for.
This year, they're going all out over Christmas with multiple opportunities to dress up and enjoy glitz and glamour befitting the season.
Get suited and booted for a three-course dinner and champagne reception on Christmas Eve followed by more wining and dining on Christmas Day. Then Boxing Day features a black tie evening event followed by a casino to take you into the night!
Best for Christmas tradition
Nowhere epitomises the tradition of the season more than the Cotswolds, and the honey-hued buildings of the Lygon Arms are postcard perfect.
This 17th-century former coaching inn has played host to Charles I and Oliver Cromwell, the Windsors and Hollywood stars over the years. It has managed to maintain its sense of heritage whilst also offering superb modern hospitality. Food is one of its greatest assets, drawing on the abundance of local produce.
All cosy corners, roaring log fires and historical gravitas, the Lygon Arms serve up the works for the holidays. Mulled wine, carol singers, a welcome gift in your room and gifts under the tree for dogs and children.
Food is traditional and abundant, featuring a feast of afternoon tea, Veuve Clicquot Champagne, Beef Wellington, and sloe gin. It's every inch the place to eat, drink and be merry.
Best for cosy evenings by the fire
The Horn of Plenty is a former Victorian mine captain's house with spectacular views of the Tamar Valley and a long reputation for foodie excellence.
The famously lovely hotel in Devon opens its doors wide at Christmas time to welcome families, friends, and groups of colleagues. The team are masters of a roaring log fire, and with a well-stocked library it's a wonderful opportunity for a glam country escape that also gives you time to escape into a good book after a day of bracing walks and an evening of award-winning food and drink.
Best for festive feasts
A magical hotel at any time of the year, Hambleton Hall is like something out of a fairytale at Christmas. The spectacular Rutland surroundings and manicured gardens really set the scene – and they're the perfect place to work up an appetite.
The hotel has the UK's longest-held Michelin star, and it shows at Christmas, when they invite you to share in their seasonal traditions.
It begins with a Pork Pie for breakfast on Christmas morning (or a home baked Christmas tart from Hambleton's award-winning artisan bakery if you prefer). There's a Boxing Day picnic inside the magical Fort Henry, a gothic lakeside folly in the heart of Exton Park, complete with hot meat pies, cheeses and desserts, and a black tie meal on New Year's Eve.
All that and the most exceptional Christmas tree to greet you on arrival!
Best for a luxury family Christmas
Chewton Glen is an exceptional gem of a hotel that offers superb luxury, a fantastic spa and is also the perfect place for a family escape. It is a charming country house that includes pools, tennis, a kids' club, charming gardens and even a cookery school.
You can stay in traditional rooms or modern rooms; you can even stay in a treehouse.
There are hot tubs, log burners – really, it has everything you could ask for, and for all members of the family. At Christmas time they offer house parties and festive feasts that feature black tie dinners, lots of mince pies and mulled wine, cream teas, cocktails, and canapés.
The kids' club offers a range of activities over the course of the Christmas period. These range from a Santa's Grotto to festive trails, making your own Christmas bauble to movies, games, outdoor adventures, and even roasting chestnuts by fire pits!
Best for Christmas markets
Few places look as if they belong in a storybook about Christmas quite as much as York. This year its hugely popular St Nicholas Fair will return post pandemic, with much anticipation. It's all alpine chalets, handmade gifts, and delicious treats.
This is part of the wider York Christmas Festival 2021, which includes additional events such as carols by candlelight, an ice trail and a winter wonderland, amongst other things!
Just a mile away, the enchanting Middlethorpe Hall & Spa is a beautiful place to stay during the holiday season. It sits in 20 acres of gardens and parkland, so you feel surrounded by countryside. The open fireplaces, antiques and fine paintings set the scene for a traditional escape.
In addition to beautiful decorations, they go all out with food and drink between Christmas Eve and Boxing Day, and you can even attend Midnight Mass in St Andrew's Parish Church or at the glorious York Minster. A glass of port and mince pies will be waiting for you upon your return.
Best for a romantic holiday season
Bring your tux and your appetite, Christmas at Bodysgallen Hall and Spa is a fine and opulent occasion.
Settle in for three nights at this 17th-century mansion on the slopes of Pydew Mountain, with views to Conwy Castle and the Snowdonia mountains.
These superbly glamorous surroundings are the perfect place to fall in love, especially with the effort the team put into the seasonal celebrations.
It begins on Christmas Eve, with mulled wine and mince pies on arrival. There's a champagne reception, a three-course dinner, you can attend midnight Mass if you choose, and there's port and mince pies when you come back.
On Christmas Day there's a traditional lunch and a buffet supper, while Boxing Day is an opportunity to enjoy the spa before a champagne reception accompanied by music from a Welsh harp, and a four-course black tie gala dinner.
Best for seven-course dinners
The George of Stamford has many things to recommend it, but this year it has been particularly highly recommended for its breakfasts!
That said, we rather love it for all its food and drink offerings, from cream tea by the fire to bubbly in the Champagne Bar.
If ever there was a time of year for superb food and drink, it's Christmas and the opulently decorated hotel makes for a rich environment to spend the holidays.
Leisurely breakfasts, newspapers delivered to your door in the morning – it's all incredibly civilised. But the piece de resistance must be the seven-course Christmas lunch. This can be enjoyed in the restaurant or, if you want to bring a group of family or friends, in a private dining room.
Best for feel good factor
Mince pies, crackling fires and black-tie dining are all part of a seasonal escape at The Nare. This hotel features amongst our top recommendations time and again for its superb attention to detail and its magnificent beachside location.
Amongst the food, drink, and merriment of the season, with a chill in the air and the short days at their peak, the hotel's spa and all-round feel-good factor, thanks to the pool and the beach right outside for seaside strolls, really give it that something extra.
Staff organise a coastal walk on Christmas Eve which sets you up perfectly for a traditional evening of dinner, midnight mass, hot punch, and mince pies.
Christmas Day brings champagne, lunch, cream tea and a traditional dinner with a pianist playing in the background.
Boxing Day provides a seafood buffet and an evening of music and candlelight – all of which is black tie.
So amongst it all, a massage, a manicure, and a swim in advance of the proceedings, really is the cherry on top!