Butternut Squash and Carrot Soup
---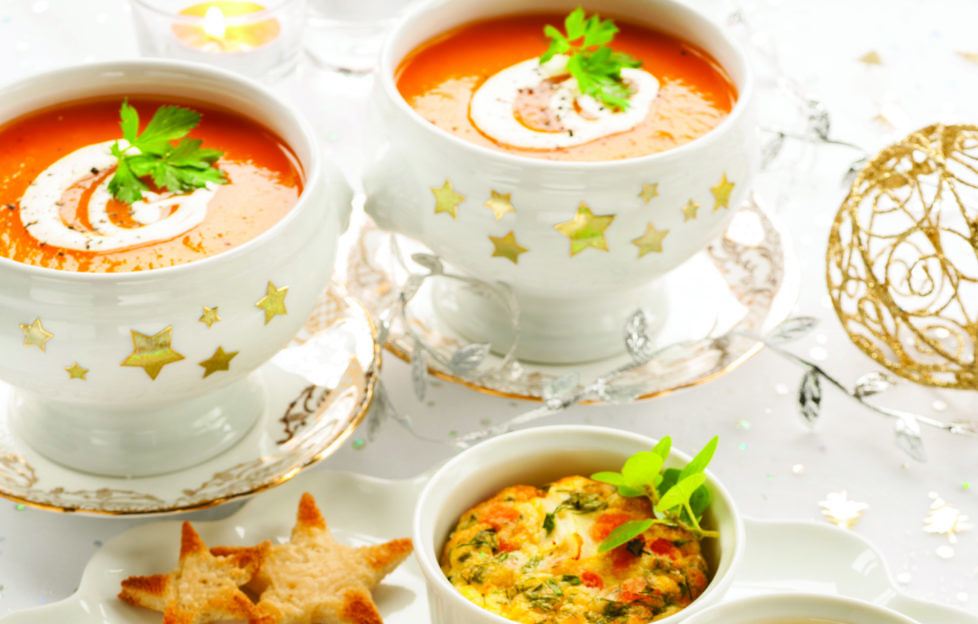 A warming winter soup or a Christmas Dinner starter – you decide! Our Butternut Squash and Carrot Soup is an all round winner.
You'll need
20g butter
1 large onion
2 carrots, chopped
500g prepared butternut squash,
1.2 litres vegetable stock
Salt and freshly-ground black pepper.
To garnish: 6tbsp natural yoghurt or single cream.
Parsley sprigs.
Method
1 Melt the butter in a large saucepan and gently fry the onion for 3-4min.
2 Add the carrots, butternut squash and stock. Bring to the boil, then cover and cook over a low heat for 25min, until the vegetables are tender.
3 Purée the soup in a blender, or using a hand-held stick blender, until velvety smooth.
4 To serve, season to taste. Ladle into soup bowls and garnish with swirls of natural yoghurt or single cream and sprigs of parsley.
Preparation time: 20min Cooking time: 30min Serves 6
Recipe and food styling: Sue Ashworth
Photography: Nathan King, Jonathan Short