Simple Swaps To Slash Sugar In Festive Favourites
---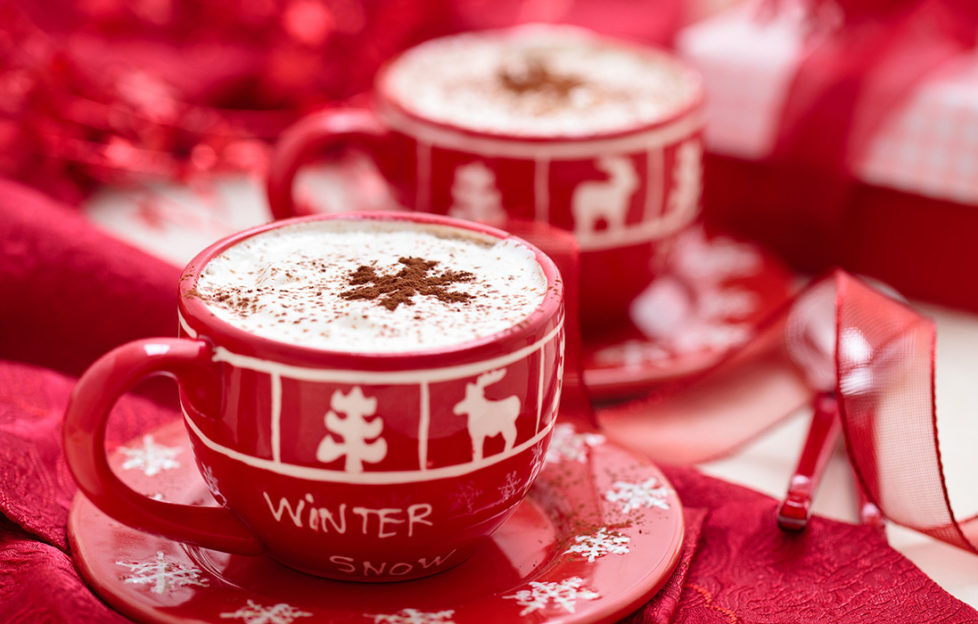 Pic: iStockphoto
Here are 4 easy tips from a dietitian to stop your sugar levels soaring this Christmas!
For many of us, Christmas is not just a time for family and friends, but also the one time of year we look forward to enjoying all our favourite festive foods and drinks.
With so many celebratory meals, from Christmas lunch to New Year's Eve parties, it's easy to forget how much we're consuming and overindulge.
Research shows the average Brit eats enough extra calories over the Christmas period to gain 1kg in weight – and many of us are consuming three times the recommended daily allowance on Christmas Day alone.
With so many sweet treats available during the festivities, much of our excess intake comes in the form of added sugar. And it's a worry for many of us! Research from the Food Standards Agency reveals that the sugar content of foods has now replaced price as the biggest food concern for consumers.
Yet, while many of us dread piling on the extra pounds, we still want to indulge in our festive favourites.
No need to compromise!
However, there's no need to compromise on seasonal treats this year. By swapping out excess sugar using clever substitutions or low-or-no-calorie sweeteners, we can still enjoy festive foods and drinks without compromising on taste.
Moreover, Diabetes UK reinforces the safety and role of low-and-no calorie sweeteners as part of sugar reduction.
Registered dietitian Juliette Kellow says,
"Little changes can add up to make a big difference to the amount of sugar you have in your diet.
"One of the easiest swaps to make is to replace sugar with a calorie-free sweetener. For each teaspoon of sugar you replace, you save 16 calories.
"It might not sound much, but small and simple changes like this throughout a month of festive eating and drinking can mean the difference between keeping your weight steady or starting the new year with a few extra pounds."
Here, Juliette shares two recipes and two other easy ways to swap out the sugar in our Christmas favourites.
Mince Tarts
A lot of the calories and fat in mince pies come from the pastry. We almost halved the amount of pastry we used by making mince tarts instead of mince pies. We also reduced the fat and sugar by making our own 'healthier' mincemeat.
Traditional mincemeat includes large amounts of sugar, which we replaced with a granulated sweetener. We also omitted the suet, which is traditionally included in mince pies but is loaded with saturated fat.
Our mince tarts saved a total of 7.7g sugar and 156 calories per tart compared to a traditional mince pie.
Makes: 12
Ingredients:
150g mixed dried fruit
1 large apple, grated
1½tsp mixed spice
Zest and juice of 1 lemon
2tbsp orange juice
2tbsp granulated sweetener
Flour, for rolling
150g shop-bought shortcrust pastry
1tsp icing sugar, to dust
To make:
Place the dried fruit, apple, mixed spice, lemon zest and juice, orange juice and sweetener in a small saucepan and cook gently for around 10min. Set aside and leave to cool.
Preheat the oven to 190°C/fan 170°C/gas mark 5.
Lightly flour the work top and roll out the pastry until it's the thickness of a £1 coin. Use a 7.5cm fluted cutter to cut out 12 circles of pastry, re-rolling as necessary. Use the circles to line a 12-hole bun tin.
Spoon the cooled mincemeat into the pastry cases. Transfer to the oven and bake for around 15min.
When cooked, transfer to a wire rack to cool then dust lightly with the icing sugar.
Nutrition information per tart
Our version
Traditional version
Energy kJ/kcal
425/101
1085/257
Fat g
4.1
12.9
Saturates g
1.5
6.7
Carbohydrate g
16
35.2
Sugars g
10.8
18.5
Fibre g
0.9
1.3
Protein g
1.1
2.2
Salt g
0.1
0.1
SAVE per tart:
156 kcal
8.8g fat
5.2g saturates
7.7g sugars – around 2tsp
Gingerbread Latte
Traditional gingerbread lattes are notorious for being packed with excess sugar – a typical latte contains around a tablespoon of brown sugar per mug!
For our recipe, we swapped sugar for a sweetener to reduce calories and sugar. Using a sweetener means all the sugars in our gingerbread latte are naturally occurring ones from the milk. We don't need to worry about reducing these.
Meanwhile, we've cut fat by using semi-skimmed instead of full-fat milk.
Our recipe saved a grand total of 15.1g sugar and 91 calories per mug.
Serves: 2
Ingredients:
400ml semi-skimmed milk
Ground cinnamon and ginger, to taste
2 shots of strong coffee
4tsp granulated sweetener, or to taste
To make:
Heat the milk with the cinnamon and ginger until boiling and pour into a mug or cup.
Make a strong shot of coffee and sweeten with sweetener. Pour into the mug of hot milk and stir. Taste and adjust the amount of sweetener or spice according to your preference.
Mix a little more sweetener with a couple of pinches of the spices and sprinkle over the top of the latte to serve.
Nutrition information per mug
Our version
Traditional version
Energy kJ/kcal
428/101
811/192
Fat g
3.4
7.3
Saturates g
2.2
4.7
Carbohydrate g
11.4
25.6
Sugars g
9.8
24.9
Fibre g
0.2
0.3
Protein g
7.2
7
Salt g
0.2
0.2
SAVE per mug
91kcal
3.9g fat
2.5g saturates
15.1g sugars – around 4tsp
Other swaps you can make…
Chocolate yule log
Yule log is traditionally filled and covered with buttercream which is usually a mixture of butter, icing sugar and cocoa powder. This adds stacks of fat, especially saturates, as well as sugar to each slice.
Instead of buttercream, make the yule log filling from fat-free quark and Greek yogurt with cocoa powder, sweetened with granulated sweetener. This means the filling is virtually fat free and contains no added sugar. Berries add a little extra fibre.
Finally, instead of covering our yule log with buttercream, simply drizzle over a little no-added-sugar dark chocolate, which uses sweetener rather than sugar.
Compared to a traditional recipe, our yule log saved 23.7g sugar and 197 calories per slice!
Mulled wine
Traditional mulled wine can contain as much as 23.7g sugar per serving due to the large amount of brown sugar added. We decided to replace this with sweetener to significantly reduce the amount in each glass.
To cut sugar further, we also left out the orange juice, which is a common ingredient in mulled wine and instead served it with orange slices to add a zesty flavour. Finally, we omitted the brandy to cut calories overall.
Our recipe saved a total of 22.2g of sugar and 97 calories per glass.