Luxury Mince Pies – Home-made are the best!
---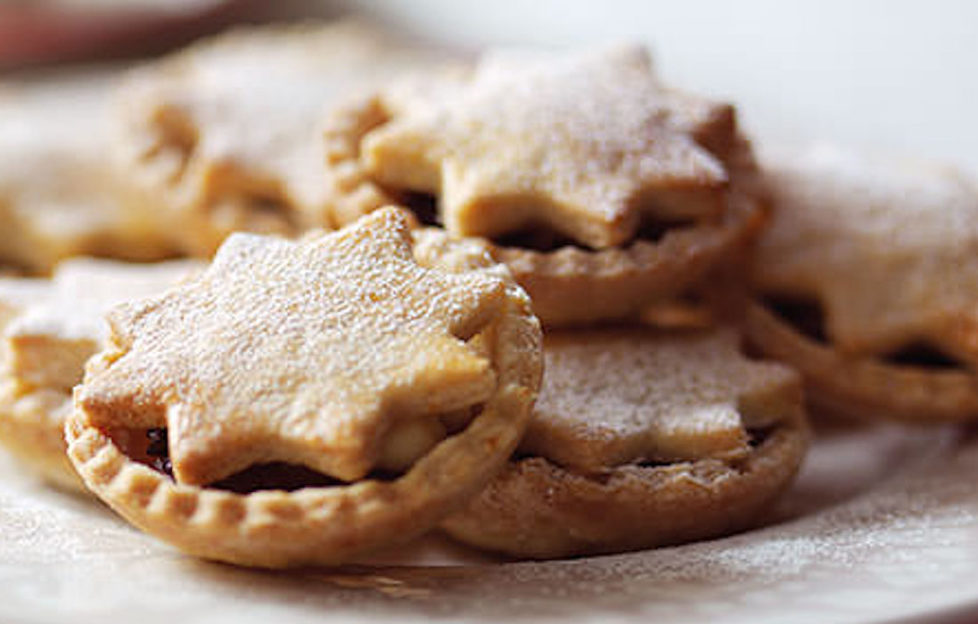 How fabulous will it be to serve up your own home-made mince pies warm from the oven? With an orange zing in the pastry and extra-creamy filling, you'll never want an ordinary one again!
Preparation time: 25min
Cooking time: 25min
Serves: 12
Ingredients:
225g plain flour
¼tsp salt
85g Trex, plus a little extra for greasing
1tbsp icing sugar
Finely grated zest of 1 orange and 2tbsp of the juice
1 small egg, beaten with 1tbsp cold water
For The Filling:
4 heaped tbsp luxury mincemeat
50g cream cheese
Icing sugar, for sprinkling
To Make:
Sift flour and salt into a large mixing bowl and rub in the Trex with your fingertips until the mixture looks like fine crumbs. Stir in the icing sugar, orange zest, orange juice and 2tbsp of the beaten egg mixture.
Mix together with a round-bladed knife until the pastry clings together. Form the dough into a ball, then wrap in cling film and chill for 10min.
Preheat the oven to 200°C/fan oven 180°C/Gas Mark 6.
Roll out the pastry on a lightly floured surface until 5mm thick. Stamp out 12 rounds with a 7.5cm cutter, then 12 rounds with a 6cm cutter, re-rolling the pastry as necessary. Alternatively, use a star-shaped cutter to stamp out the tops of your mince pies.
Place the larger rounds of pastry into patty tins and add 1 level tsp of mincemeat, then 1 level tsp of cream cheese. Brush the pastry rims with the beaten egg, then place the lids on top, sealing the edges together. Brush with beaten egg, to glaze.
Bake the mince pies for 20-25min until golden brown. Cool for a few min, then serve, sprinkled with icing sugar.