Share In Celebrities' Christmas Memories
---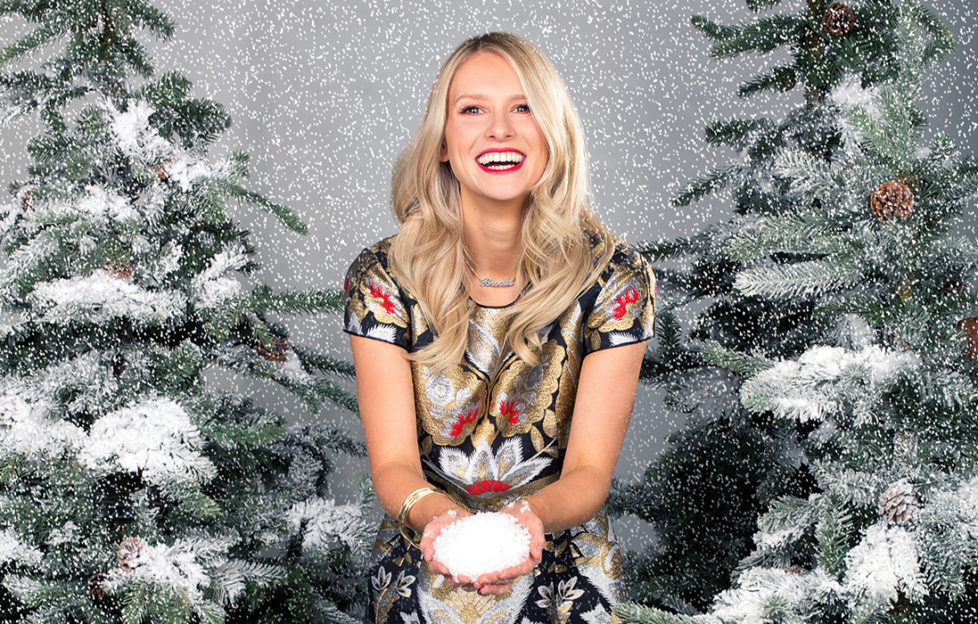 It's the most wonderful time of the year – then and now! We chat to chef Jacqueline O'Donnell, actor Lorna Craig, presenter Jackie Bird, author Jenny Colgan and principal dancer Bethany Kingsley-Garner about their festive memories and plans.
BBC presenter Jackie Bird
My brother Stephen and I used to share a room… He was three years younger than me and I'd lie in bed making jingling noises and tell him I could hear Santa's sleigh, whipping him up into a near frenzy.
There was a rule that whoever woke up first wasn't allowed downstairs without the other. Then we would open the door and there would be a plethora of presents. We would have a chair each. And that's something that hasn't changed – he does that with his kids and so do I.
One year we got the best present ever – Bruce the Alsatian puppy. He was hiding under the couch refusing to play ball after my parents had tried to put a bow on him.
My worst present was roller skates, because it snowed that year.
I tend to buy a few presents in October and think 'this is the year I'm super organised'. By December, I've either lost them or had second thoughts and then I have a mad dash to the shops and spend too much.
I think it should be mandatory that you have a bottle of wine while wrapping presents.
I pour a glass and put on Michael Bublé. It's funny, I start off a really good wrapper but by the end of the bottle it's not quite so delicate!
On Christmas Eve my parents come round and we have a buffet dinner. Then on Christmas Day I love to wrap up some bacon sandwiches in tinfoil and we go for a walk in the country with a glass of champagne.
My husband does the cooking because I'm a terrible cook – I'm the labourer. We normally have turkey with all the trimmings and my mum's homemade bread sauce. There's normally about 14 of us.
After which all our neighbours and friends come round and we we have our annual Christmas quiz which I have spent months preparing.
Best-selling author Jenny Colgan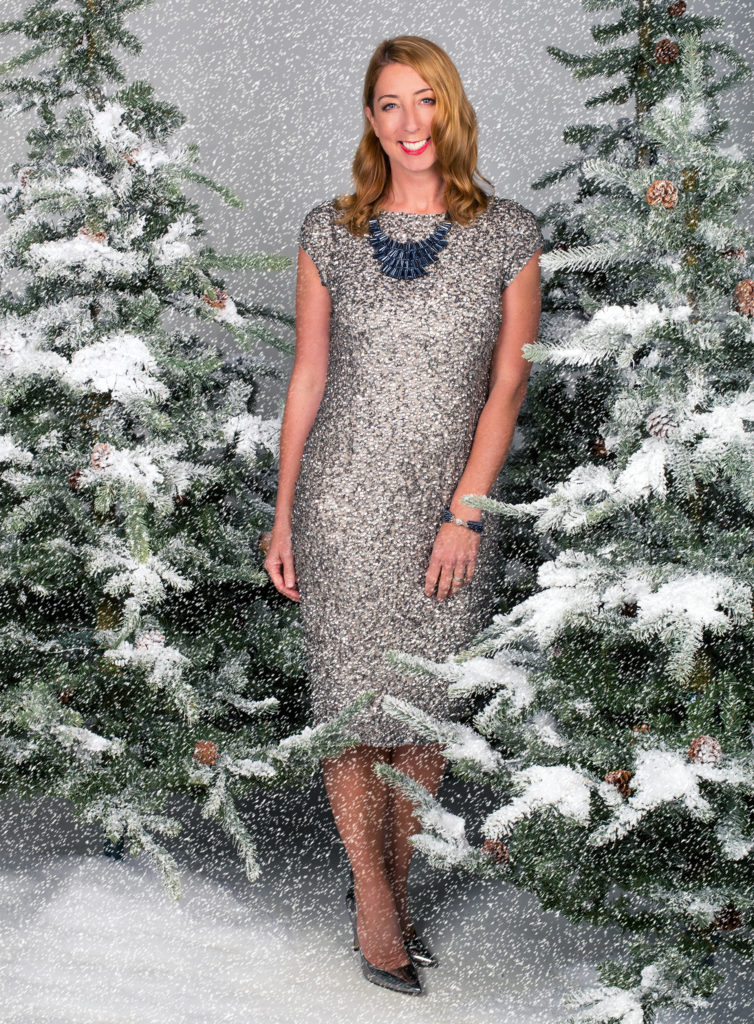 We used to get packed into the back of my father's estate car in sleeping bags, in the boot on Christmas Eve. Can you imagine doing that these days?! We would sleep and my father would drive us down to Devon. It was so exciting.
My parents always made such a big deal of Christmas, we weren't allowed a list – we had to have surprises.
The best gift I ever got was an old-fashioned typewriter. I think I drove everyone crazy with the sound of me typing away on it!
My mother always thought anyone who went to a restaurant on Christmas was unloved.
Three years ago we had just had another baby and we were going to be in London for Christmas so we decided to book a restaurant for Christmas dinner – my mother was horrified!
We went to a lovely restaurant and had a beautiful meal and then we walked back to an empty flat that was all tidy. I thought 'this is the best Christmas ever!'
We've never had Christmas in the same place twice because we travel so much.
I always have this thing that we're going to make Christmas Eve lovely – put the kids to bed, wrap presents and have a glass of wine. But of course it never really ends up like that. It always ends up in chaos!
The kids are always adamant that they shouldn't have to get out of their jammies on Christmas Day but I like us to get dressed up and go out to see people. For kids it's just fun – you can put so much effort into it and even when it's not perfect, they'll still have the best time.
My husband always goes to find us a tree. Everywhere we've been and everywhere we've lived I like to buy a different decoration so that when we put it up we have the memories from that place. I love that emotional element of it.
So we'll play music and set up the tree together, but once the kids go to bed I rearrange it because everything is usually on one branch!
Jenny Colgan's latest festive read Christmas At The Island Hotel is out now.
Principal dancer for Scottish Ballet, Bethany Kingsley-Garner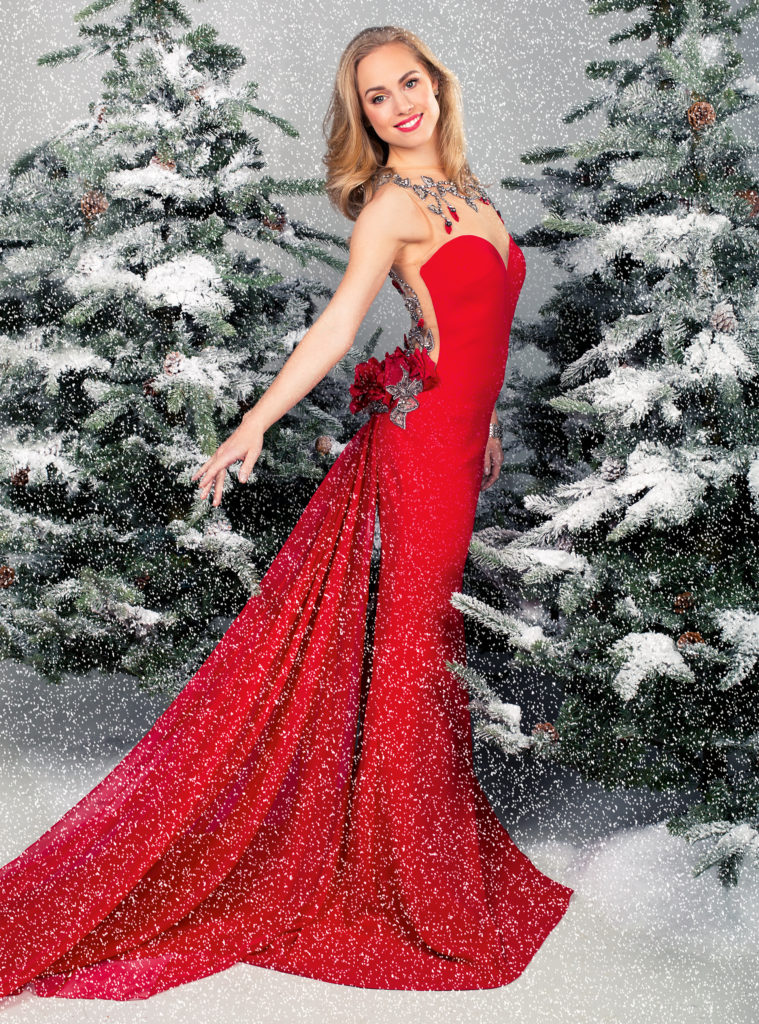 On the night before Christmas the garden would be decorated with fairy lights when I was growing up. We would sing carols round the tree – it was a big family get-together. My sister played the piano and we'd sing along.
We usually have a matinee performance every Christmas Eve. The atmosphere is always amazing! It's such a family feeling being with all the other dancers and team – we all dress up for class.
In the evening I'll watch a Christmas movie, sitting by the tree with some mulled wine. Then we have a few days off to relax – the pointe shoes get hung up on the tree for a few nights!
In the run up to Christmas I spend every day dressing up for performances, but there's still the token Christmas jumper. It has lights on it and everything. Christmas pyjamas too, of course!
Getting the Christmas decoration boxes out from the loft is one of my favourite days of the year. I have a real tree but now that I have cats I might need to get a fake one!
I cook on Christmas Day – I get my apron on and I always make my own mulled wine.
Usually I cook traditional turkey – but last year I went for a ham with the trimmings.
I always go overboard with the spending. I like to spoil everyone as much as I can!
We do a Scottish Ballet Secret Santa so I love buying presents for that, and I adore wrapping! I'll take a whole night and get everything out – ribbons, accessories, paper, and put some Christmas music on.
I always read The Night Before Christmas on Christmas Eve. That's my family tradition. With my job it's different every year, but I almost always spend it with family.
As a kid I always used to have to put my Christmas outfit on before opening presents, and I still do that!
Then it's time to open the presents. A Christmas movie will go on and I'll FaceTime any family and friends who aren't with us. In the evening we get the fire on, and I always get to set the Christmas pudding on fire!
Actor Lorna Craig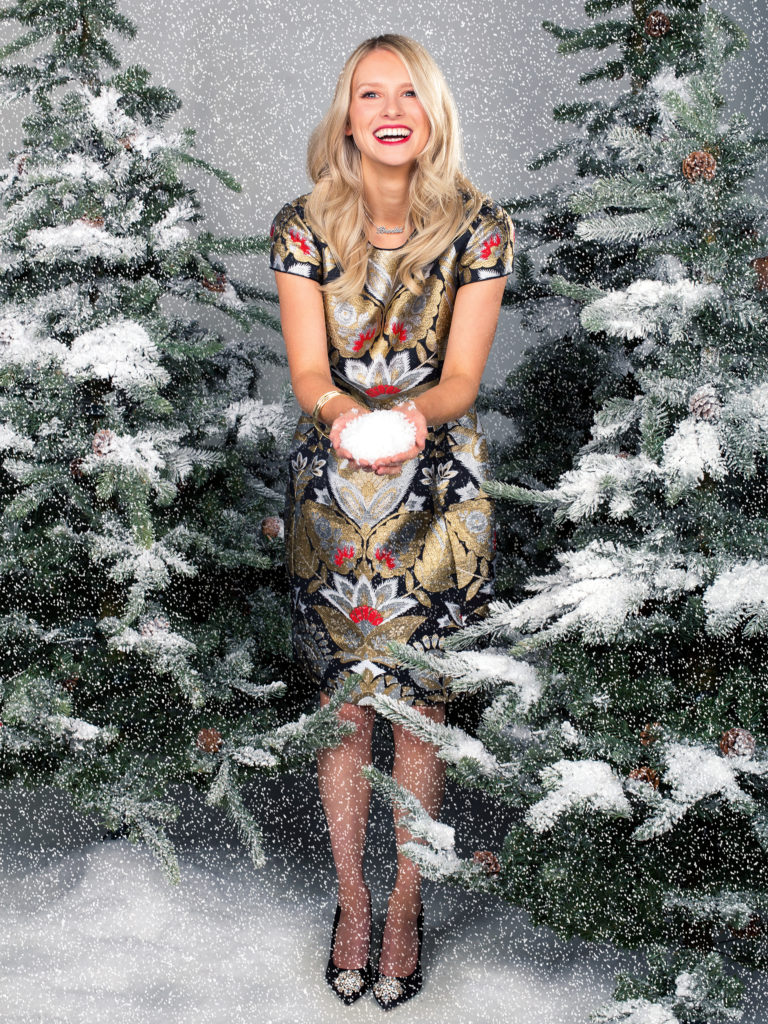 When I was a child, Christmas Eve meant putting out mince pies for Santa and a carrot for Rudolph. And of course, a drink – which really depended on what Santa was in the mood for. Sometimes it was milk but sometimes it was whisky.
Our tree was covered in homemade decorations – in fact my parents still use most of them. Some of them I made in primary one!
The best present I got as a child was a microphone with two pedals – one for clapping and one for cheering. That's maybe where my love for the stage came from! My Nintendo 64 was another highlight. I'm not sure if it was for my brother, or a shared present, but we were totally obsessed with Super Mario.
I would usually say I hate Christmas shopping but I'm more organised since I had my wee boy.
Before he came along I'd normally be shopping frantically two days before.
When it comes to present wrapping my husband Jamie spends a lot of time on it. His presents are beautifully neat with perfect bows, but I'm rubbish.
The Sellotape will have been cut with my teeth and there might be holes in the paper. I'm left-handed, so I'm blaming that!
When we were growing up we would open our presents then go out visiting so we would always have a new Christmas outfit. So I'm sticking to that tradition – I'll get a new festive outfit this year.
I think on Christmas Day you should start the day with chocolate. So my first bite is a chocolate croissant.
Comedy horror West Skerra Light starring Lorna is on BBC iPlayer until November 29, 2020
Great British Menu chef Jacqueline O' Donnell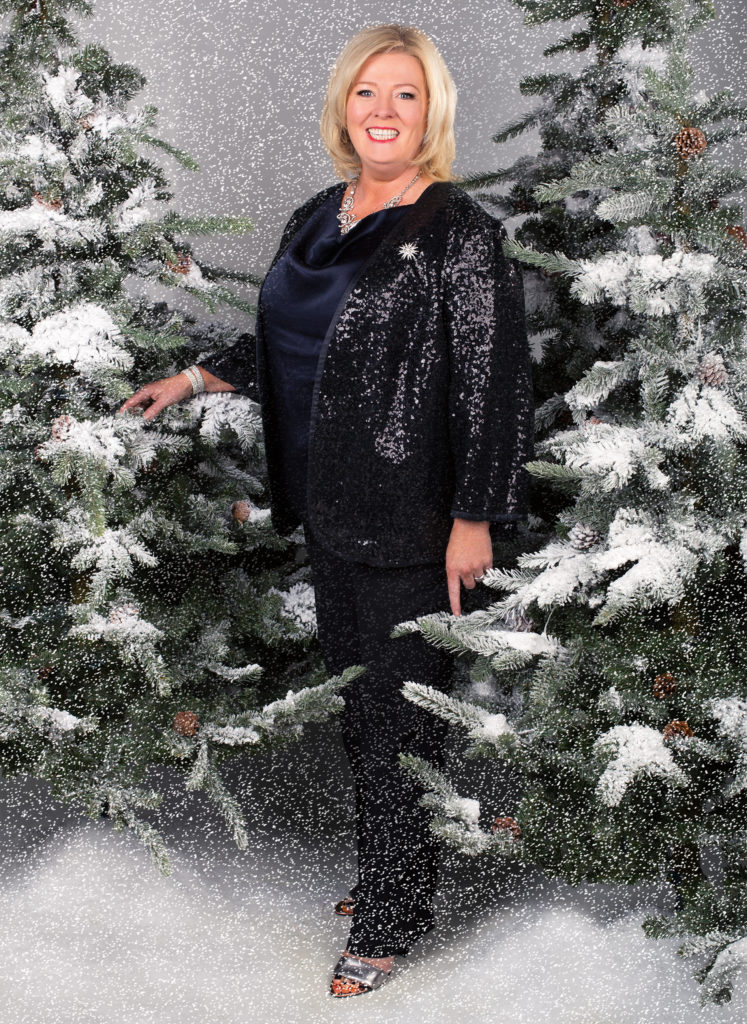 The first female chef to take part in the BBC's Great British Menu, Jacqueline goes all out with her Christmas decor.
On Christmas Eve my children and I make biscuits for Santa and sprinkle reindeer food on the lawn. Then there will be a rattle at the door, or we will hear a firework go off, and it means that Santa has left a special Christmas Eve present. It's normally a hot chocolate on a stick, new pyjamas and a Christmas movie.
On Christmas morning we know Santa has been because there are snowy footprints in the hearth.
One year we got up and the dogs had licked up all the 'snow'
So now it's a special kind of snow now that isn't quite so tasty for dogs!
I go for traditional Christmas decorations and I get a real tree.
I love to forage in the garden for pinecones and branches to make a mantelpiece decoration.
On Christmas Day the kids open their stockings, we all go down to see what Santa has left and we go for a big walk together.
I cook the Christmas dinner obviously – some people find it stressful but it shouldn't be, I really enjoy it. Given that I'm used to cooking for a full restaurant (The Sisters in Glasgow) I don't find it stressful at all. Last year we had goose and for dessert a winter pavlova, chocolate torte and clootie dumpling.
I do think it's a lot of fuss for one day. There's so much running around and stress but it's such a magical time. That one day makes it all worthwhile!