Fantastic Gift Hampers for Christmas
---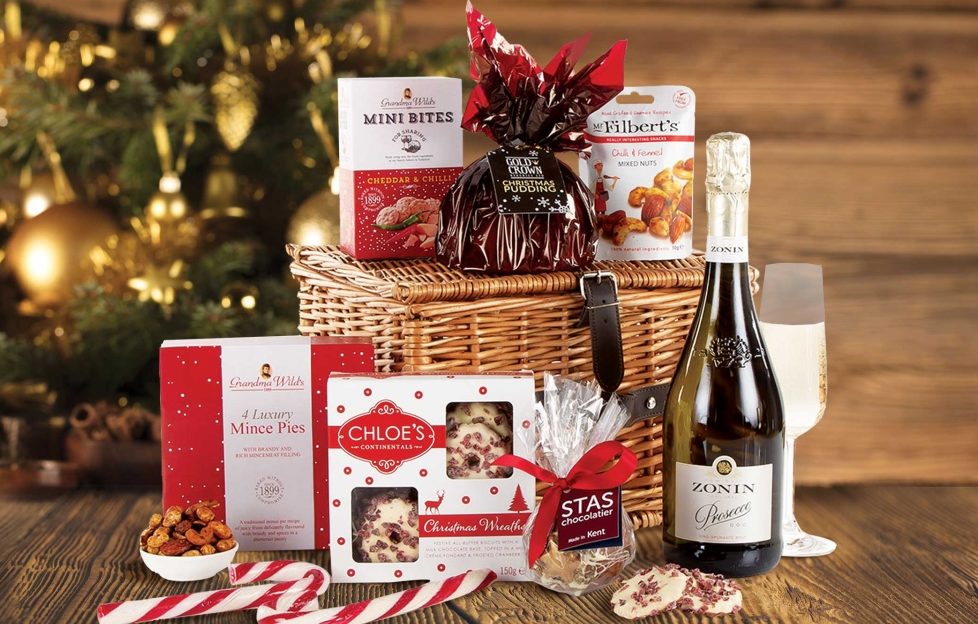 Misteltoe Hamper - One of 6 festive hampers to make our list.
With the Christmas countdown well and truly on, here are some excellent Christmas hampers to consider sending to friends and family this festive season.
1. Dean's Luxury Hampers
Bringing together a selection of Dean's signature products, including delicious all butter 'Shorties', this luxury hamper also includes a colourful keepsake featuring artwork from famous Scots artist, Steven Brown.
Alongside highlights including Milk Chocolate & Honeycomb Shortbread and Whisky Cake, Dean's has also placed delicious shortbread in a very special Marie McCoo tin.
2. Snowy Delights
Set to impress, an assortment of delicious treats kept together inside an eye-catching willow basket – Snowy Delights is the perfect gift to arrange from the comfort of home.
Featuring a sleek grey and silver colour theme throughout, notable included treats range from gourmet Coconut & Peanut Bar to Champagne Snowballs from The Secret Truffletier!
3. Jingle Bells
A generous combination of sweet and savoury treats, complemented by a bottle of Maple Falls mulled wine, Jingle Bells is an excellent festive hamper to send to friends and family.
Set to arrive in beautiful navy blue and silver basket, just some notable hamper highlights include Grown Up Just Gin marshmallows, clotted cream shortbread biscuits and sea salt flatbreads!
4. Merry Christmas Basket
Festive delights aplenty, the Merry Christmas Basket arrives with an exciting variety of treats to your chosen recipient.
Different, selected treats include Mince Pies, Christmas Chocolate Cracker and two bottles of wine.
5. Misteltoe Hamper
An indulgent product selection, The Mistletoe makes for a truly stunning Christmas Gift.
Readers can enjoy Candy Canes, luxury Mince Pies and delicious sounding (and looking!) Cranberry and White Chocolate Christmas Wreaths!
Find that perfect Christmas Hamper
Discover more at the DC Thomson Shop.
Browse their full range of hampers, including dietary options, today. Click for more information.