Ich Bin Raspberry Float Beer Cocktail
---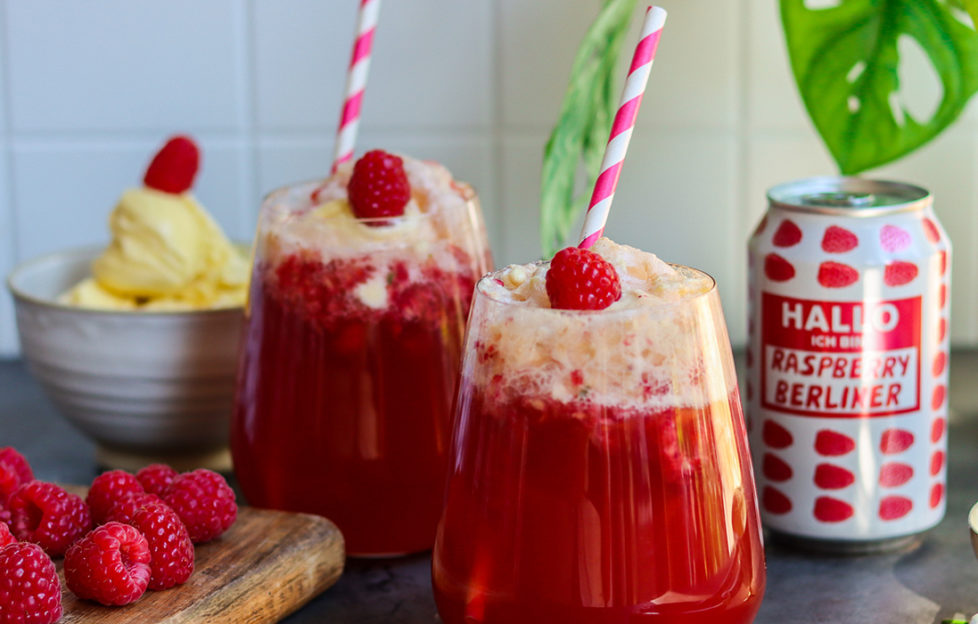 With the UK continuing to go cocktail crazy, one of the biggest names in beer has teamed up with a talented drink expert to showcase an unusual beer cocktail (or mocktail) to make at home.
Mikkeller Hallo Ich Bin Raspberry (3.7% ABV) is a Berliner-style weisse beer brewed with raspberries. It pours an eye-catching ruby red with big raspberry jam aromas and contrasting tart and sweet dominating the flavour. 330ml can £2.99.
Mikkeller Limbo Series Raspberry (0.3% ABV) is a Flemish primitive no-alcohol beer brewed with raspberries. A refreshing non-alcoholic beer made using Mikkeller's own yeast strain – Mikkellensis. Tons and tons of raspberries are also used for a light, fruity & tart palate. 330ml bottle £2.69.
Ingredients:
330ml Mikkeller Ich Bin Raspberry Berliner beer
25ml gin
6 fresh raspberries
Vanilla ice cream (raspberry ripple also works as a good alternative, if available)
 To Make:
Add a handful of fresh raspberries to a tall glass and muddle. Add 25ml gin, 100ml of the beer and stir slowly.
Add a scoop of ice cream, then fill the glass with more beer.
Garnish with two fresh raspberries.