Lisa Faulkner's Walnut & Mincemeat Frangipane Cake
---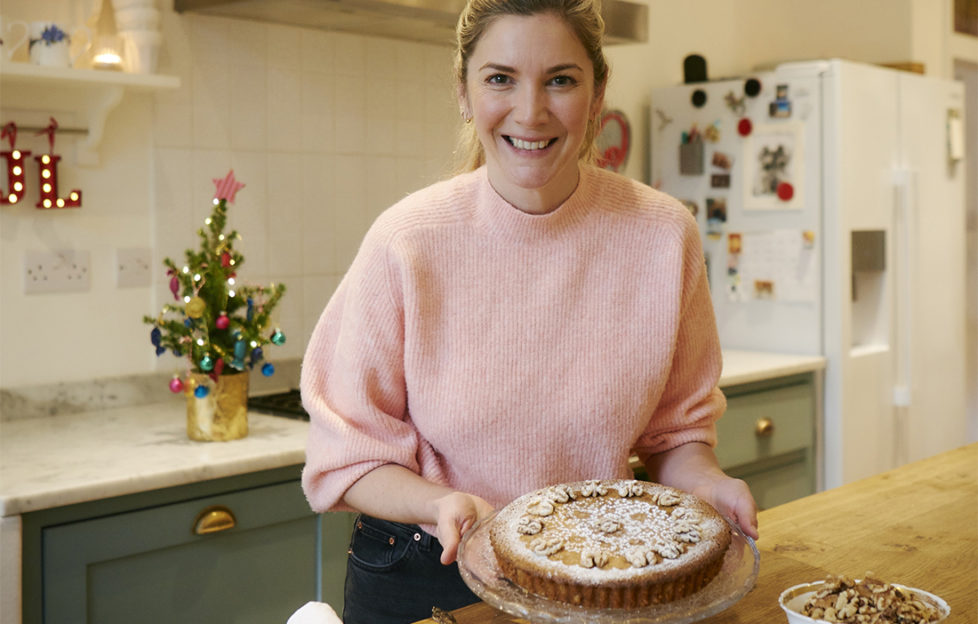 Actress and celebrity chef Lisa has teamed up with California Walnuts to create this fabulously elegant cake. It's full of the festive flavours of walnuts and mincemeat, but so much lighter than mince pies or Christmas pud!
 Ingredients:
200g softened butter
200g caster sugar
3 eggs
150g walnuts
60g flour
1tsp vanilla extract
Pinch salt
300g mincemeat
To Make:
Preheat the oven to 180ºC (fan).
Grease a 20cm shallow sandwich tin. I use a 20cm fluted tart tin, but any will do.
Tip the walnuts and flour into a food processor and blitz until breadcrumbs.
Either in a stand mixer or with an electric whisk, beat the butter and sugar together until pale, add the eggs one at a time, then the ground walnuts and flour. Stir through the vanilla extract and a pinch of salt.
Spoon half the mixture into the tart tin, then spoon over a layer of mincemeat and cover with the rest of the mixture.
Bake in the oven for about 40-45min, or until a skewer comes out clean.
When the cake has cooled enough to take out of the tin, put on a lovely serving plate. Serve warm or at room temperature.